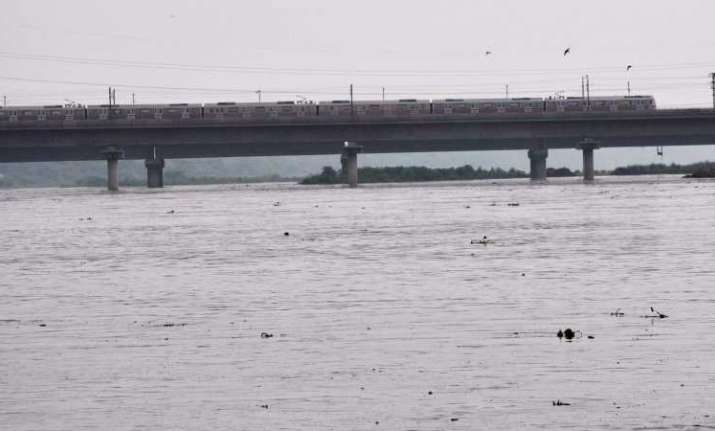 The water level of the Yamuna on Wednesday started receding, a day after it rose to 206.05 metres, the maximum level for the river in the last five years.
According to an official of the Irrigation and Flood Control Department, the water level dropped to 204.82 metres this afternoon and it is expected to recede further.
At 8 pm on Tuesday, the Yamuna river was flowing at 206.05 metres at Old Yamuna Bridge which has been closed for vehicular traffic.
The overflowing water of the Yamuna entered some houses in low-lying areas of Burari in north Delhi yesterday, officials said.
As many as 15 people who were stranded in flood waters were rescued from the area on Tuesday.
So far, a total of 13,915 people have been moved to safer places due to the rising water levels. They have been accommodated in 1,461 tents and temporary shelters, where they are being provided food and medical help. 
In another related but different development, due to a rise in inflow of floodwaters, the water quality in the Yamuna has improved significantly. The improvement is largely due to the increased oxygen content of the water which cleanses the river and helps keep pollutants in check, experts have said.
The river is at its "healthiest" state this year yet, they added. 
Yamuna passes through Uttarakhand, Haryana, Delhi, and Uttar Pradesh. It merges with the Ganga at Allahabad. 
However, the river has earned the unpleasant distinction of being one of the most polluted rivers in the country.
But experts said the quality of water has improved in the last two days due to increased flow. Experts also highlighted that the water quality improves every year during monsoon, when the river flow improves.
(With PTI inputs)