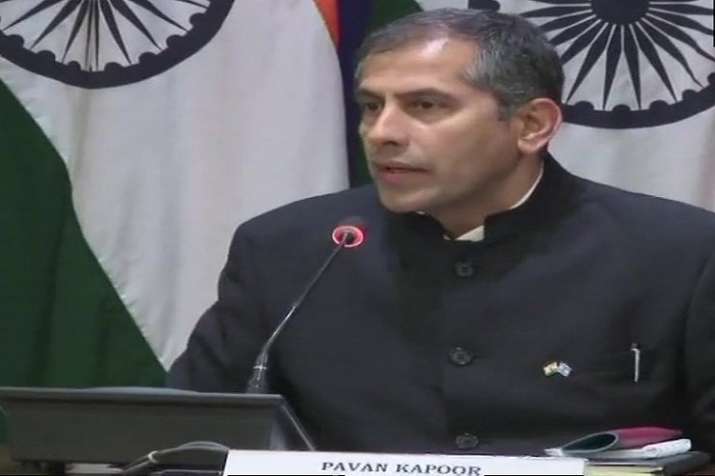 India's Ambassador to Israel Pavan Kapoor on Monday said that India is working with Israel to stop the exploitation of Indian caregivers in the country.
"We have about 11,000-12,000 Indian caregivers working in Israel. We have found that they get exploited by the agencies. We are working with the Israeli side to stop this," Kapoor told media at a press conference organised after the meeting between Prime Minister Narendra Modi and his Israeli counterpart Benjamin Netanyahu in New Delhi on Monday. 
The ambassador also clarified that there no ban to any religious pilgrimage to Israel. "A large number of Indians who go to Israel, is for the purpose of religious pilgrimage... there is no stoppage or ban to any religious pilgrimage," he said. 
Warmth in relations despite discord on Palestine 
MEA Secretary (economic relations) Vijay Gokhale said that the six-day trip by Netanyahu marked the warmth of relationship between India and Israel. "All of you who would have seen the television shots, the warmth and the relations of India-Israel was evident. It was evident in the reception at the airport and at the dinner which was hosted by PM Modi," Gokhale said during the presser. 
"As far as the issue of Palestine is concerned, it was discussed. Our side made its stand clear on the issues of Palestine and Jerusalem but our relations are much larger than single issues," he added.  
The warmth was on display at the very start of the visit, when PM Modi – breaking with original plans and Indian protocol – personally met Israeli PM Netanyahu at the airport, reciprocating Netanyahu's meeting Modi when the Indian prime minister visited Israel last July. This is a gesture Modi has shown to only two other world leaders: then-US president Barack Obama and Chinese President Xi Jinping.
The two leaders met today in New Delhi for bilateral talks on cybersecurity, defence, counter-terrorism and agriculture. Nine MoUs were inked to the effect. 
On Tuesday, Netanyahu is scheduled for a road show in Ahmadabad. The road show will be an 8-kilometer (4.9 miles) drive from the airport to the Sabarmati Ashram, where Mahatma Gandhi lived from 1917 to 1930, and past numerous stations where there will be traditional, local performances.