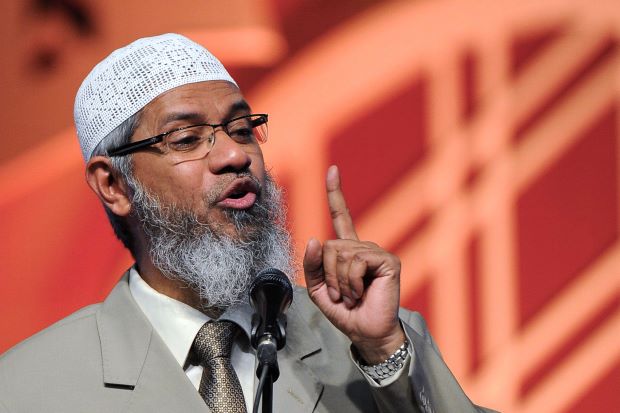 Hours after the Interpol refused to issue a red corner notice (RCN) against controversial Islamic preacher Zakir Naik, the National Investigation Agency (NIA) aid it will submit a fresh request for the same after completing necessary formalities, ANI reported on Saturday. 
Earlier today, a spokesperson for Naik had said, "Interpol has cancelled red corner notice on Dr Naik and instructed its worldwide offices to delete all data from files on him, have cited political and religious bias among other reasons."  
Following the statement, the NIA clarified that Interpol had not accepted the request to issue a Red Notice against Naik as the intelligence agency had not filed a chargesheet for Naik's arrest. 
The agency said it has already moved the NIA court for a chargesheet against Naik and will once again petition Interpol for a RCN.
"NIA's request for Red Notice against Zakir Naik was not accepted by Interpol as chargesheet had not been filed when request was submitted to the Interpol HQ. Will now submit fresh request to Interpol as chargesheet has already been filed in the concerned NIA court in Mumbai," ANI reported quoting a source in the intelligence agency.
Probed for terror and money laundering charges, Zakir Naik is said to be hiding either in UAE or Saudi Arabia. 
The Islamic preacher is facing charges of incitement of terror activities, hate speeches among youth and money-laundering.