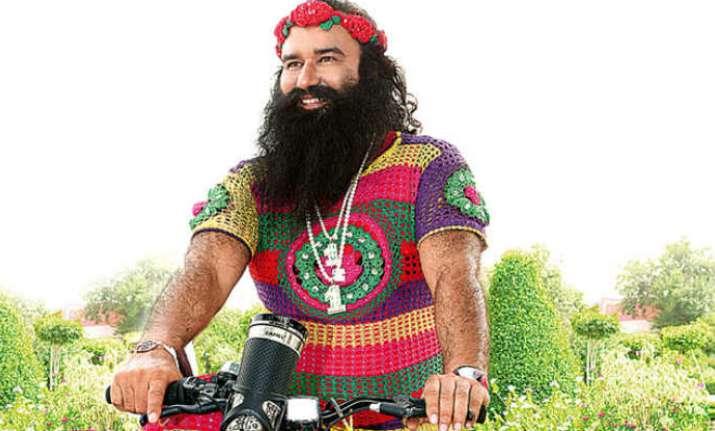 Dera Sacha Sauda chief Gurmeet Ram Rahim Singh, who once lived a flamboyant life and enjoyed perks like the Z+ security cover, will now spend the next 20 years as an ordinary prisoner. 
A special CBI court on Monday sentenced Ram Rahim to 20 years in jail for raping two of his followers, holding that he committed breach of gravest nature by sexually assaulting "such gullible and blind followers". 
The Dera chief, who has over 60 million followers in India and abroad, will now be known as prisoner number 8647 in the Rohtak jail for the next two decades. This is the new number allotted to Ram Rahim. After being convicted in a 15-year-old rape case on August 25, he was allotted a temporary prisoner number – 1997. 
According to India TV sources, Ram Rahim, after being sentenced to 20 years in jail, spent a sleepless night in the Rohtak jail on August 28. He was restless the whole night and went to sleep at around 3:00 am. 
Wearing the attire of ordinary prisoners, the Dera chief was given four chapattis and vegetable of which he ate only half a chapatti.
Sources also said that Ram Rahim has been allotted gardening and factory work in the jail, for which he will get Rs 40 as daily wages.
The CBI court judge Jagdeep Singh, in his order, pronounced two sentences of 10 years rigorous imprisonment in each of the two rape cases that date back to 2002, three days after the conviction of the Dera chief. 
While pronouncing the quantum of sentence, the CBI judge said that Ram Rahim acted like a "wild beast" who did not spare even his own "pious" female disciples. 
Gurmeet broke down after hearing the sentence and requested leniency. He kept standing in the courtroom and pleaded before the judge to reduce the jail term. Virtually in tears, he kept repeating that he had been framed. The 50-year-old remained adamant for almost 10 minutes. He refused to leave the courtroom and insisted that he did not want to go back to the jail barracks.