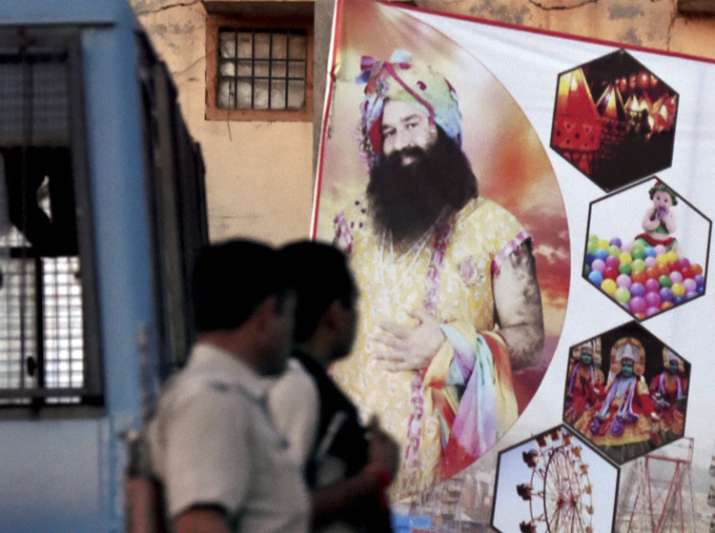 A special CBI court on Monday sentenced Dera Sacha Sauda chief Gurmeet Ram Rahim Singh to 20 years in jail for rape of his two followers, holding that he committed breach of gravest nature by sexually assaulting "such gullible and blind followers". The CBI court judge in his order pronounced two sentences of 10 years rigorous imprisonment in each of the two rapes that date back to 2002, three days after the conviction of the Dera chief. 
Here are the highlights of Judge Jagdeep Singh's 9-page order:
# The court awarded Ram Rahim 10 years of sentence each for the rape of two women.
# The court made it clear that both the punishment will run consequently against the chief of Dera Sacha Sauda. 
# The court also imposed a fine of Rs 15 lakh each against the Dera chief in both the cases and said that both the victims would get Rs 14 lakh each as compensation. 
Dera chief Ram Rahim gets 20 years in jail, fined Rs 30 lakh in two rape cases: As it happened
# The victims revered Gurmeet Ram Rahim Singh on the pedestal of God but he committed breach of the gravest nature, the court said. 
# The convict did not even spare his own pious disciples and acted like a wild beast, the court said.  
#  He committed breach of gravest nature by sexually assaulting "such gullible and blind followers".
# A man who has neither any concern for humanity nor has any mercy in his nature does not deserve leniency, judge Jagdeep Singh said.
# "Having due regard to the peculiar fact and circumstances of the case, the court is of the view that if acts of the convict in sexually exploiting his own female disciples and intimidating them of dire consequences is taken note of, then such kind of persons does not deserve any kind of leniency from the court," the judge said.
# "Such criminal act of a particular individual/convict who is stated to be heading a religious organisation known as Dera Sacha Sauda having its headquarters at Sirsa are bound to shatter images of pious and sacred spiritual social cultural and religious institutions existing in the country since times immemorial, which in turn reflects irreparable damages caused by the acts of the convict to the heritage of this ancient land," he said.