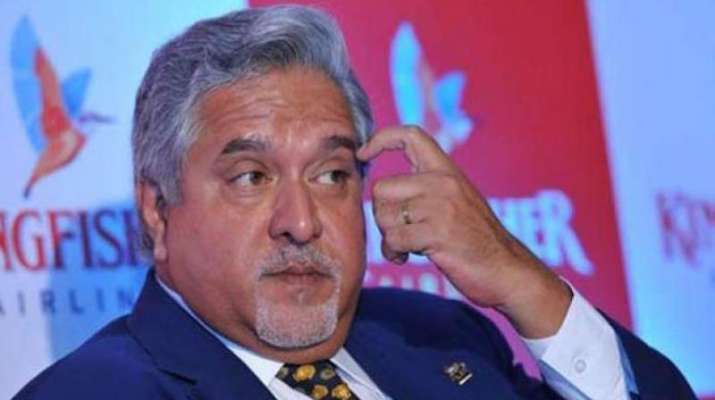 Fugitive Indian businessman Vijay Mallya on Thursday asked as to why was Prime Minister Narendra Modi not instructing banks to take money he has been offering. Mallya took to Twitter and posted a series of tweets, where he also dismissed having any "hidden wealth."
This comes in the backdrop of the British government approving Mallya's extradition to India where he is wanted in the Rs 9000-crore Kingfisher loan default case. 
"The Prime Ministers last speech in Parliament was brought to my attention. He certainly is a very eloquent speaker. I noticed that he referred to an unnamed person who "ran away" with 9000 crores. Given the media narrative I can only infer that reference is to me," the liquor baron said in his tweet.
"Following on from my earlier tweet, I respectfully ask why the Prime Minister is not instructing his Banks to take the money I have put on the table so he can at least claim credit for full recovery of public funds lent to Kingfisher," he added.
Mallya further said that he has made the offer to settle before the Karnataka High Court. This cannot be dismissed as frivolous, he said. 
"It is a perfectly tangible, sincere, honest and readily achievable offer. The shoe is on the other foot now. Why don't the Banks take the money lent to KFA?," Mallya asked.
"Am appalled to say the least at the media reports on the Enforcement Directorate claims that I hid my wealth ! If there was hidden wealth how could I put approximately 14,000 crores worth of assets openly in front of Court ? Shameful misleading of public opinion but unsurprising," he said in his last tweet. 
Earlier this month, UK Home Secretary Sajid Javid signed the order to extradite Mallya which has already been allowed by a lower court. Mallya was given 14 days' time to appeal against his extradition in a higher court -- the Special Immigration Appeals Commission. 
The Westminster Magistrates Court in the UK on December 10 gave the ruling to extradite Mallya following a prolonged litigation. Westminster Magistrates' Court Chief Magistrate Judge Emma Arbuthnot had then sent Mallya's case to the Home Secretary of State for a decision to be taken on whether to order his extradition.
After the British Home Secretary's order, Mallya can move the Special Immigration Appeals Commission -- also known by the acronym SIAC -- which is a superior court of record in the United Kingdom established by the Special Immigration Appeals Commission Act 1997. It deals with appeals from persons deported by the Home Secretary under various statutory powers, and usually related to matters of national security. 
SIAC also hears persons deprived of British citizenship under the British Nationality Act 1981 as amended by Section 4 of the Nationality, Immigration and Asylum Act 2002.
An appellant is represented to the Commission by a special advocate who is a person vetted by the security service with controversy surrounding the use of secret evidence which only the judges and special advocates have access to.
Mallya, 63, left India on March 2, 2016 after defaulting on loan amounting to Rs 9,000 crore he had taken for his now-defunct Kingfisher Airlines but he has repeatedly denied fleeing the country, saying he is ready to pay back the money he owed to the Indian banks.
A consortium of 13 banks -- led by the State Bank of India (SBI) -- has been preparing to initiate loan recovery proceedings against him.
The proceedings are on before the Mumbai Special Court against Mallya under the Fugitive Economic Offenders Act.
Kingfisher began defaulting on loans in 2009-10.
Late in 2017, India had filed extradition proceedings against Mallya which he contested. He is currently out on bail in London.
On June 22, the Enforcement Directorate had moved the Special PMLA Court to declare Mallya a "fugitive economic offender" and confiscate all his properties, estimated at more than Rs 12,000 crore, making it the first such case of its kind under the new FEOA (Fugitive Economic Offender Act) law.