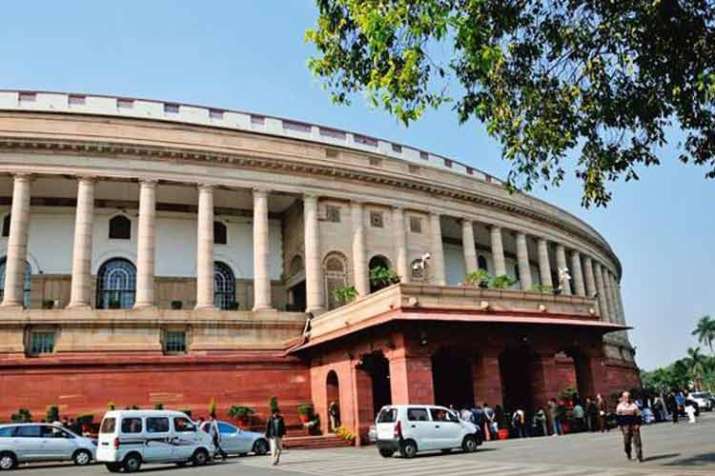 A no-confidence motion is a statement or vote which states that a government is failing to carry out obligations, or is making decisions that other members feel are detrimental or is no longer deemed fit to be in power. As a parliamentary motion, it tells the prime minister that the elected parliament no longer has confidence in the appointed government.
How it works
A motion of no-confidence can be introduced only in Lok Sabha, which is the lower House of Parliament. The Speaker admits the motion for discussion when a minimum of 50 members of the House support the motion. If the motion carries, the House debates and votes on the motion. If a majority of the members of the House vote in favour of the motion, the motion is passed and the government is bound to vacate the office. 
Who moved the first No-Confidence Motion in India
Acharya Kripalani moved the first-ever no-confidence motion in Lok Sabha in August 1963. It was moved immediately after the India–China War of 1962. 
How many motions of no-confidence moved in House till now
Twenty-six no-confidence motions have been moved till date. Prime Minister Indira Gandhi faced it 15 times, followed by Lal Bahadur Shastri and Narasimha Rao who faced it three times each. Morarji Desai faced it two times and Jawahar Lal Nehru, Rajiv Gandhi, Atal Bihari Vajpayee have faced in once. Prime Minister Narendra Modi is facing it for the first time on Friday. 
All the No-Confidence Motions have been defeated except when Prime Minister Morarji Desai resigned during the discussions on 12 July 1979.
Interesting facts about No-confidence motion
1. No-confidence motion can only be introduced in Lok Sabha.
2. Generally, it is a tool off opposition party to show no majority or no confidence in the government.
3. No confidence motion is not mentioned in the Constitution of India.
4. Till now, maximum number of no confidence motions has been initiated against the government headed by Indra Gandhi (15 times)