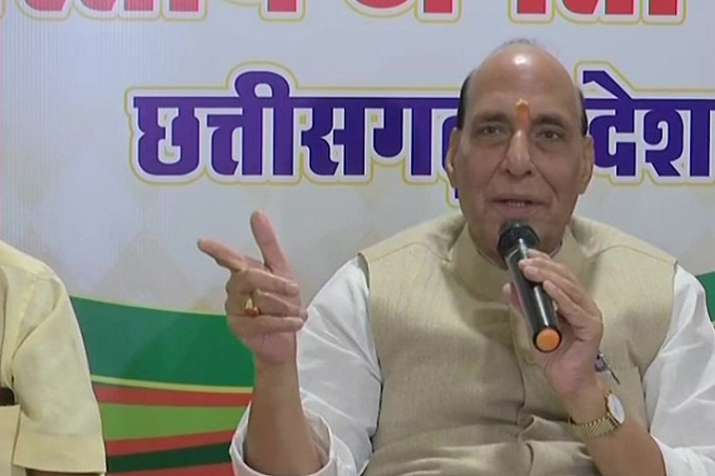 Union Home Minister Rajnath Singh on Thursday backed former Pakistani cricket captain Shahid Afridi's remarks over Kashmir. Speaking to reporters, Rajnath Singh said, "What Shahid Afridi said was true. They cannot even manage their own country. How will they manage Kashmir. Kashmir has been always a part of India and will continue to remain so".
Earlier on Wednesday, while addressing students at British Parliament, Afridi said that Pakistan doesn't need Kashmir as it is unable to handle its four provinces.
"I say Pakistan doesn't want Kashmir. Don't give it to India either. Let Kashmir be independent. At least humanity will be alive. Let people not die...Pakistan doesn't want Kashmir... It can't even manage its four provinces...What is the big thing is insaaniyat (humanity). People who are dying there, it is painful. Any death, be it from any community, is painful," Afridi said.
Pakistan doesn't need #Kashmir and let Kashmir be Independent: Shahid Afridi

Why Shahid Afridi behaving like Kejriwal??https://t.co/Dr54zYVjI8

— Mr. 360'ℹ (@_Mr360_) November 14, 2018
India and Pakistan have been for a long time engaged in intense war of words over the Kashmir issue. Both the countries have raked up the issue in many international platforms including the UN Security Council. India believes that terrorism along the Line of Control (LoC) is being covertly sponsored by Pakistan -- a fact established by the presence of terror outfits like Lashkar-e-Taiba (LeT) and Jamaat-ul Dawah (JuD) in the country
Imran Khan, since taking power in August, 2018, has also been raking up the Kashmir issue, while also mentioning that Pakistan wants friendly relations with India.