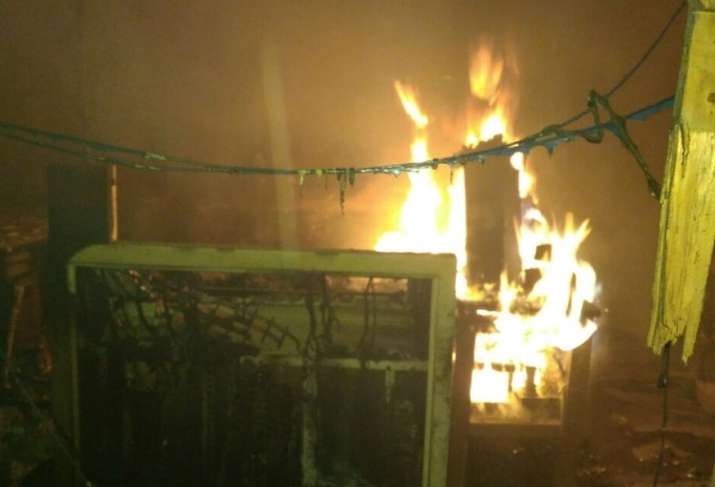 The railway traffic on the Kiul-Jamalpur-Bhagalpur section of Malda Division was disrupted on Wednesday after Maoists attacked Bihar's Masudan station late on Tuesday night. The insurgents torched the communications room, killed one person and abducted assistant station master and one other railway staff. 
According to an Eastern Railway official, the attack took place at about 11.25 p.m. "They killed a deputy village body head, torched cabin panel and abducted two railway employees -- station master Mukesh Kumar and porter Narendra Mandal -- to enforce a shutdown they had called on Wednesday," reports said. 
The abducted ASM called up Maldah DRM in the morning saying Maoists have threatened to kill them if trains continue plying on Masudan track. All passengers have been requested to take other alternatives as a precautionary measure.
"Eastern Railway detains 3 trains in Kiul-Jamalpur-Bhagalpur section of Malda Division in the light of naxal attack at Masudan Railway Station, services have once again been stopped at Kiul point," Rajesh Kumar, CPRO Eastern Railway said in a statement. 
Farakka Express and Muzaffarpur Bhagalpur Jan Sewa Express at Kiul, Banka Express at Barahiya, Jaynagar Howrah Passenger at Dinkar Gram Samaria were among the list of halted trains, the officer added. 
#SpotVisuals: Naxals attacked Masudan Railway Station, late last night & torched station property. 2 officials, including Assistant Station Master, abducted. pic.twitter.com/PZ9oNsXPUh

— ANI (@ANI) December 20, 2017