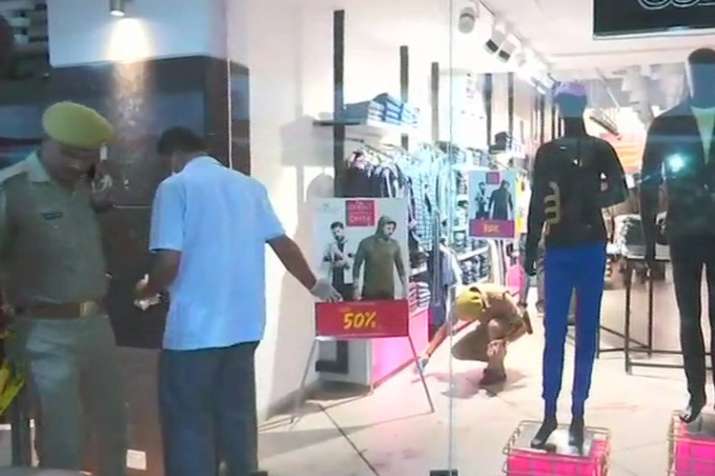 Panic gripped Varanasi Cantt area on Wednesday afternoon after unidentified men opened fire inside a readymade cloth store situated at JHV Mall. According to reports, one person was killed and three others were killed in the incident.
The injured have been admitted to a local hospital where condition of two is said to be serious.
Eyewitnesses said the firing took place after an argument over discount turned into a scuffle. 
Senior police officials rushed to the spot immediately after receiving information about the incident.
The mall has been evacuated and an alert has been sounded to nab the culprits. The police is scanning the CCTV footage of the mall to get to the people who opened fire inside the Varanasi mall.
WATCH: 2 killed in firing inside Varanasi mall