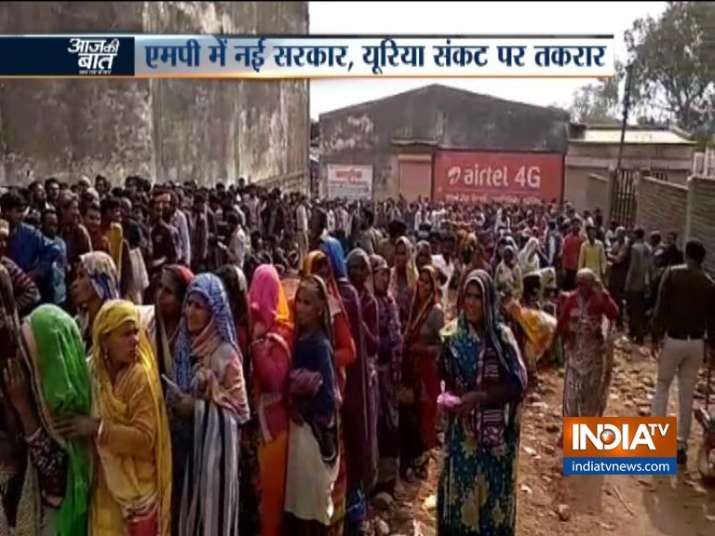 Urea supply is sufficient in Madhya Pradesh and the state has been provided with more fertiliser than its demand, said Union Fertiliser Minister Sadananda Gowda on Friday. 
The minister said that some states are making urea supply a political issue and stressed that the shortage of fertiliser, if any, is due to their distribution inefficiencies.
"The urea supply is comfortable across the country. Even in Rajasthan and Madhya Pradesh, we have supplied more than the requirement. The chief secretaries of the respective states are fully satisfied. Certain states are making it a political issue," said Gowda.
As per their requirement for the ongoing rabi (winter) season, the supply has been made to them, he said.
The reports of urea shortage have emerged ever since the government changed in Madhya Pradesh. It is the most commonly used fertiliser because it is highly subsidised. 
Keeping in view the peak phase of urea consumption in the state, the fertiliser ministry in coordination with the Railways Ministry has already given priority for urea movement from both the ports of west coast and east coast.
Gowda also said that the Centre is fully geared up to address the field demand across all the states and any kind of emergent issues.
The situation is being monitored on an hourly basis for all states, the minister said.
India produces about 24 million tonnes of urea annually and imports about 5-6 million tonnes to meet the deficit. 
WATCH VIDEO: Aaj Ki Baat with Rajat Sharma | December 21, 2018
(With inputs from PTI)