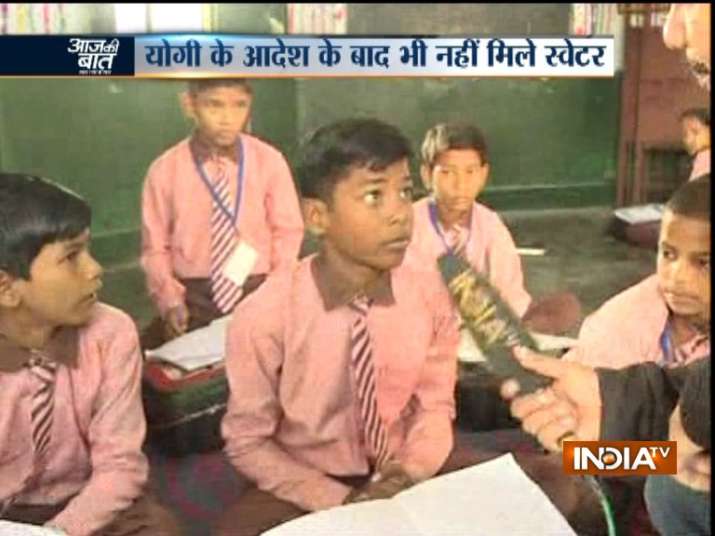 In a shocking turn of events, children in Uttar Pradesh's primary schools are being forced to study without sweater in this chilling weather conditions. 
 
The government system's careless attitude has resulted in a delay in supply of sweaters, part of school uniform,  to students across the state. 
 
The BJP Government in the state had announced three months ago that students across government primary schools in the state will be provided with sweaters. CM Yogi Adityanath had set November 30 as the deadline.
 
However,  it is almost mid-December and students are yet to receive the sweaters. The kids are forced to sit in classrooms in bone chilling weather conditions. 
 
The India TV team, which visited one of the schools in the state capital's Jiyamau area, saw that while teachers and staff were decked in woollens to stand the cold, none of the children had sweaters. 
 
The families of most of these students cannot afford to purchase the woollen wear for their wards due to financial constraints. 
 
The school administration said that its hands were tied as the aide has not come from higher above. "We have already provided students with shoes and socks as part of winter uniform, but sweaters are yet to arrive," School Principal told India TV. 
 
While the opposition has used this issue to take potshots at the state government, the cabinet minister Srikant Sharma has copped to the mistake on their part. 
 
"The children should have received sweaters by now. We are trying to make sure that all students get woollens by December 25," he said.