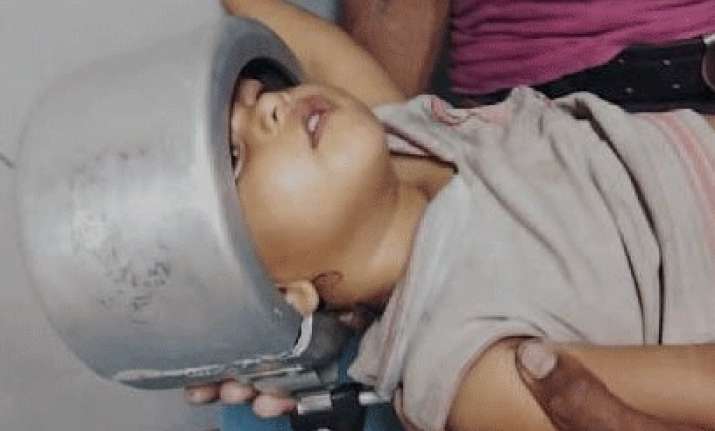 In a bizzare incident, a blacksmith rescued a two-year-old girl after doctors gave up. The little girl had accidently got her stuck in a pressure cooker while playing with it in Surat's Pandesara on February 24.
The family members of the child who failed to separate the cooker from her head, then rushed to a hospital for help. Doctors struggled for four hours and gave up at last as they could not remove the utensil. 
The two-year-old was later taken to a blacksmith, who finally managed to free her by cutting the cooker into two pieces using his equipment. The girl's head was stuck in the cooker for 12 hours. 
The child is said to be safe and healthy.