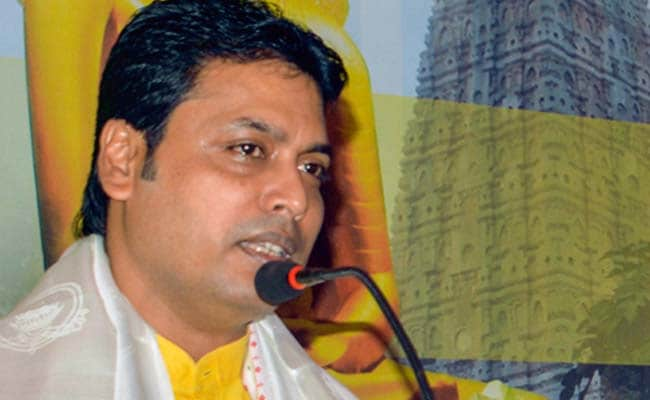 Tripura would go in for National Register of Citizens (NRC) if the exercise was successfully implemented in Assam, Chief Minister Biplab Deb said on Saturday.
"Everybody is waiting and watching what is happening in Assam, including the Central government, the Supreme Court and people of India, let it happen," Deb said. 
"After finalisation of the whole process and if it is implemented successfully in Assam... we will bring NRC in Tripura and all states will also go for it," he  added.
He, however, said that the decision to implement the NRC will be taken by the Union Home Ministry and the central government.
"If the Centre passes a law or act to implement NRC, I will go for it," Deb added.
The Supreme Court-monitored update of the NRC is an exercise to identify genuine Indian nationals living in the state of Assam. 
Millions of Bangladeshi immigrants are suspected to be living illegally in Assam and other north-eastern states, and the NRC is an exercise to identify them as well. The final draft of the NRC, released on July 30, created a furore, as it left out some 40 lakh people. 
On Thursday, a delegation of Indigenous Nationalist Party of Tripura, led by its President Bijoy Kumar Hrangkhawl, met Home Minister Rajnath Singh demanding an exercise to update the NRC in the state.
"However, no assurance of any kind was given by the Union Home Minister regarding the implementation of NRC in the state of Tripura," A. Bharat Bhushan Babu, the spokesperson of the ministry, tweeted on Friday. 
(With IANS inputs)