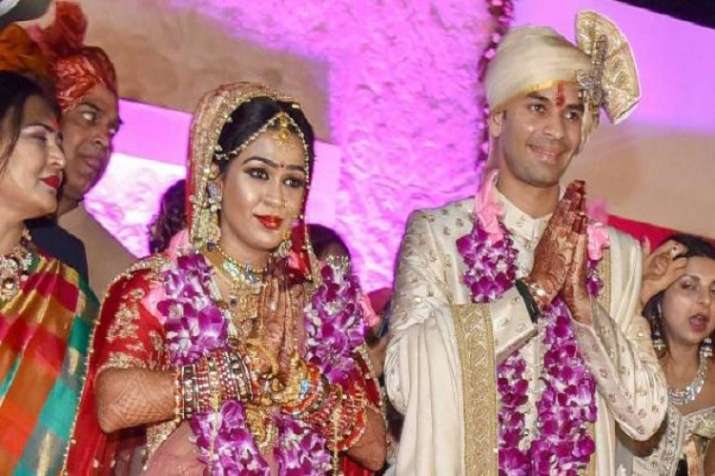 All eyes will be on a family court in Patna on Thursday which is slated to hear the divorce petition filed by Tej Pratap, the elder son of Lalu Yadav and Rabri Devi. Tej Pratap, who served as Health Minister under Nitish Kumar in the Grand Alliance government, had filed for divorce from Aishwarya, on November 2 citing 'compatibility issues'.  
Tej Pratap and Aishwarya, whose father is a sitting RJD MLA and grandfather Daroga Rai was chief minister in the 1960s, had tied the knot on May 12 at a grand ceremony in Patna which was attended by leaders cutting across party lines.
Days after filing the divorce petition, Tej Pratap had told the media that he had married Aishwarya, an MBA graduate, under family pressure.
"I had told my parents that I did not wish to marry at this moment of time. But nobody listened to me. Ours was a mismatch. I am a simple man with simple habits while she is a modern woman, educated in Delhi and used to life in a metropolis," Tej Pratap said.
Tej Pratap is reportedly in Vrindavan and has not returned to Patna after meeting his father Lalu Yadav in Ranchi to apprise him of his decision to separate from wife Aishwarya.
Tej Pratap's mother and former Bihar CM Rabri Devi had expressed hope that the issue will be sorted out, however, it seems that the Yadav family has failed to persuade him to  path up with Aishwarya.