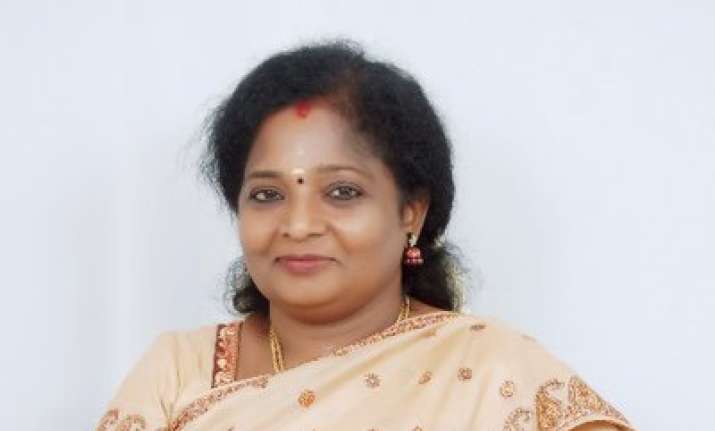 A female student was arrested at Tuticorin airport for shouting 'anti-BJP' slogans infront of party's Tamil Nadu unit chief on a flight on Monday. The student, who is research scholar in Canada, released on Tuesday.
According to reports, the student shouted "down with Modi, BJP-RSS fascist government" on a flight in which Tamil Nadu BJP president Tamilisai Soundararajan was also  present. The BJP leader filed a complaint after landing at Tuticorin following which the student was held by the police.
Tamilisai told the student that a flight is not the place to raise slogans.
"It (inside of a flight) is not a public forum....how can you expect me to keep mum when she shouts 'down with BJP's fascist government' looking at me? Is it freedom of expression?" she asked.
The woman is said to be a student at an Australian university and she is on a visit to her native district in Tamil Nadu.
Catch all the latest news about Lok Sabha elections 2019 HERE
Later speaking to reporters, Tamilisai said that the manner in which the student was shouting slogans she felt that there was a threat to her life.
The BJP leader said she has lodged a complaint with police, adding they should enquire if some outfit was behind the student's action. "The words the student used is not expected of an ordinary passenger," she said.
Meanwhile, DMK chief M K Stalin came out in the student's defence and demanded her release.
(With PTI inputs)