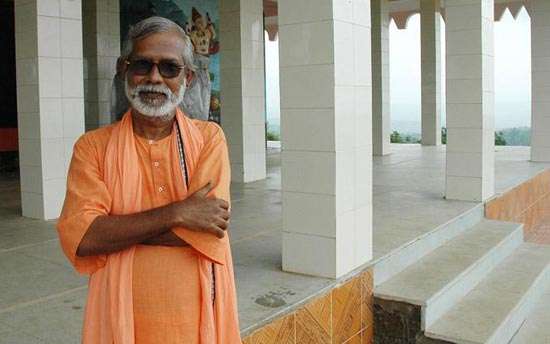 A Hyderabad court on Thursday granted bail to Swami Aseemanad in 2007 Mecca Masjid blast case paving way for his release from jail after seven years.
Nine people were killed and several others injured when an IED exploded inside the Mecca Masjid in Hyderabad on May 18, 2007.
In August 2014, the Punjab and Haryana Court had granted bail to Swami Aseemanand in the 2007 Samjhauta train blast and on March 8 this month, he was granted bail by a Jaipur court in the 2007 Ajmer Dargah blast case as well.
The Hyderabad court cited the bail orders in the Samjhauta Express blast case and Ajmer blast case to give conditional bail to Aseemanand in the Mecca Masjid case. 
Swami Aseemanand has been asked to surrender his passport and not leave Hyderabad without permission from the court.
The National Investigation Agency (NIA) is expected to get a copy of the bail order given by the Hyderabad court after which the agency will take a call on whether to challenge the bail  or not.
Since the NIA had not challenged Asemanand's bail in Samjhauta train blast case, it is believed that the agency may not challenge the bail granted to him in Mecca Masjid case as well. The agency is yet to take call on Assemanand's bail in even Ajmer blast case.
Swami Aseemanad, alias Nabakumar Sarkar, has to now submit two sureties of Rs 50,000 each before he is set free.
Aseemanand, a member of Abhinav Bharat, has already furnished his bail bond in the Samjhauta blast case.