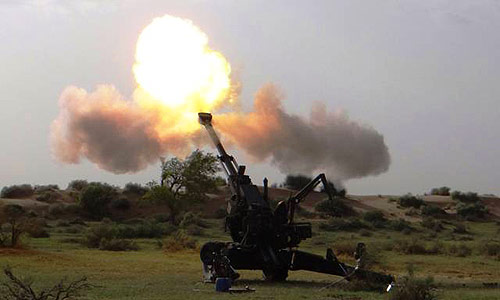 In view of the recent ceasefire violations at the Line of Control (LoC) by Pakistani forces, defence expert Major General (retired) S.R. Sinho has said that Indian Army should now attack the posts of the Pakistan Army to make things costly for them.
Sinho  added that Islamabad will not learn lesson unless there is an increase in the number of casualties of Pakistani Army personnel.
"India would have been expecting that after new Army chief's appointment in Pakistan, the incidents of ceasefire violation would decrease. But this has not happened. The former Army chief of Pakistan had much more power in controlling Nawaz Sharif and whatever he wanted to happen, it happened," Sinho said.
He also said that the ceasefire violations would continue as long as Kashmir issue exists.
"So, after new Army chief's appointment, India had started thinking that Nawaz Sharif also wants peace. But ceasefire violations have start again. So, I think these incidents of ceasefire violations across the Line of Control will continue to take place as long as the issue of Kashmir exists is not solved".
He further said that the surgical strike made by the Indian Army on the terrorist launch pads in Pakistan-occupied Kashmir is not sufficient and that Indian Army should now attack Pakistan Army posts.
"This is just a proxy war. The Indian Army should now attack the posts of the Pakistani Army. Until the number of casualties on the side of Pakistan Army increase, there would be no effect on them and their government," he said.