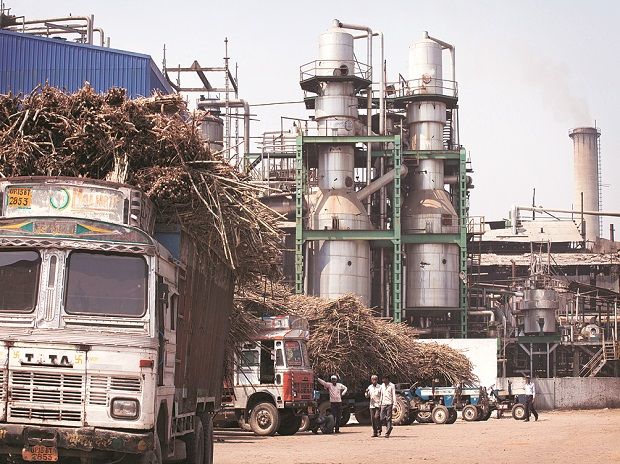 In a big move months ahead of Lok Sabha elections 2019, the Narendra Modi government on Wednesday approved a mega Rs 8,500 crore relief package for sugarcane farmers. According to sources, the decision was taken during the Union cabinet meeting which took place today. The bailout package for the sugar industry also includes Rs 4,500 crore soft loan for building ethanol production capacity and creating a 3 million tonne stockpile to soak up excess supply. 
The decision has come at a time when farmers across several states have announced a 10-day strike demanding better price of their produce apart from other things. 
Last month, the government had announced a Rs 1,500 crore production-linked subsidy for sugarcane farmers to help millers pay cane payments. 
Sugar mills are unable to make payments to cane growers as their financial health has worsened due to a sharp fall in sugar prices after a record production of 31.6 million tonne (MT) so far in the 2017-18 season (October-September). 
Maximum cane dues of more than Rs 12,000 crore are in Uttar Pradesh alone, the country's biggest sugarcane producing state.
Other major decisions taken in Cabinet meeting:
# Construction of a new 6 - Lane bridge with its approaches across River Ganga at Phaphamau, Allahabad in Uttar Pradesh approved.
# Revised guidelines on time bound closure of sick/ loss making Central Public Sector Enterprises and disposal of movable and immovable assets approved.
(With inputs from agencies)