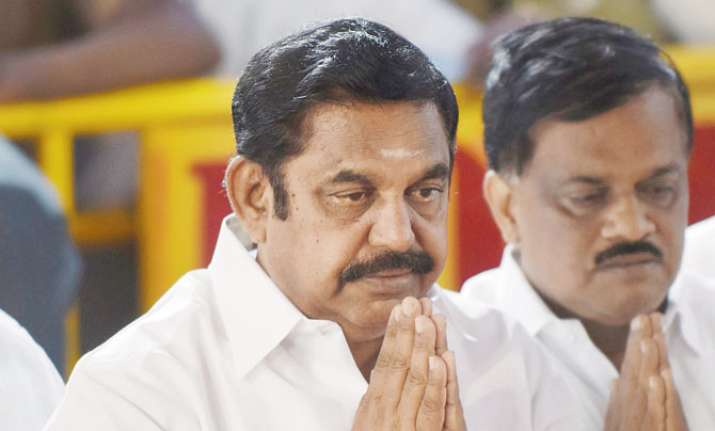 The Tamil Nadu government today doubled the number of beneficiaries to 1,000 under the subsidy scheme for undertaking Manasarovar and Mukthinath pilgrimages in view of good response to it.
The increase in the number of beneficiaries would entail an additional expenditure of Rs 1.25 crore to the government in the current fiscal.
"There is a good response among pilgrims in Tamil Nadu to embark on these yatras," Chief Minister K Palaniswami told the state assembly announcing the measure.
At present subsidy was being extended to 500 pilgrims under the scheme, launched by late chief minister Jayalalithaa fulfilling her 2011 electoral promise to provide subsidy on the pilgrimage cost of people visiting Manasaraovar in China and Mukthinath in Nepal.
Till now, out of the total 500 pilgrims, subsidy was for given to 250 pilgrims visiting Manasarovar and an identical number of those going to Mukthinath.
The government came forward to bear Rs 40,000 per yatri for Manasarovar pilgrimage, it was Rs 10,000 in respect of Muktinath trip.
The late AIADMK supremo had also implemented a scheme subsidising pilgrimage to Jerusalem for Christians.
 Palaniswami also said the number of village temples to get financial aid for renovation purposes in areas inhabited by Scheduled Castes and Tribes will be increased to 2000 following representation.
Though it was announced in the budget that the number of beneficiary temples will be increased to 1000 from 500, it will now be 2000 temples in view of representations from SC/ST regions, he noted.