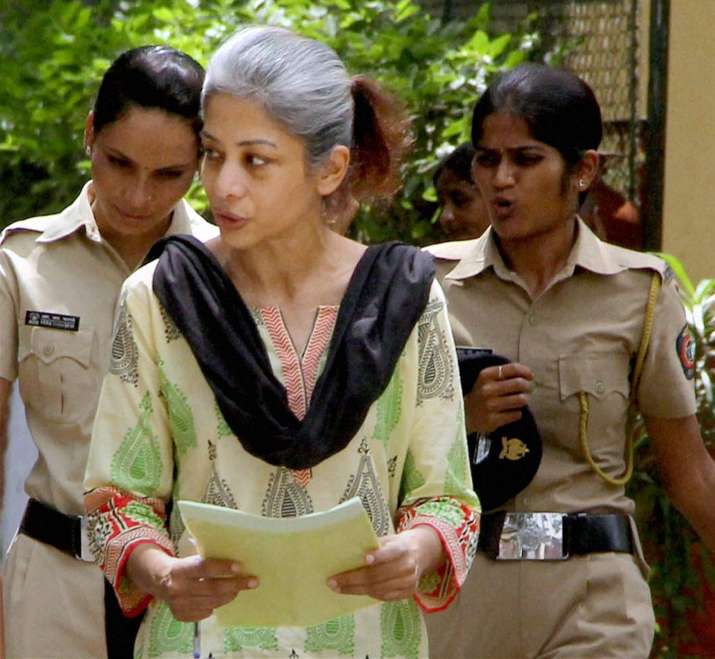 In a new twist in the Sheen Bora murder case, alleged tapes of conversation between Indrani Mukerjea, Peter Mukerjea and his son Rahul Mukerjea have emerged suggesting there was a cover-up on part of the accused.
These tapes, recorded by Rahul Mukerjea, were handed over to the Central Bureau of Investigation to assist them in the case and bolster the chargesheet against the Mukerjea couple, reports say.
CBI was in possession of 20 recordings of which seven tapes have been considered useful for the case  while remaining 13  have not been used, citing the lack of relevancy.
CBI spokesperson, Devpreet Singh came on a private News channel to give an official statement.
She said that the tapes being played had already been taken into account during the CBI's investigation.
Here are some parts of the conversation
* Rahul says that Indrani was the last person Sheena contacted by sending a message in the morning. Peter invites him to come over to Goa and discuss the issue.
* Rahul says that Sheena was not a sort of a person who would take off without informing anyone.Rahul expresses his concern about Sheena's disappearance and pointed out that she is not in touch with anyone, including her inactivity on social media accounts.
* Rahul tells Indrani and Peter that two people from Sheena's office came to ask Rahul about Sheena's whereabouts.
* In yet another tape,  Indrani tells Rahul that she was contacted by the HR manager of the company Sheena worked at. She said Sheena had told the HR about taking a leave and that she had not formally resigned. She says the police have assured that they would find her once she uses her cell phone.
* Indrani says that she did not know who her boyfriend was and says they could not do anything in case she had left the country. Indrani says that maybe Sheena wants to move on from Rahul.
* Indrani tells Rahul that Sheena might have found some other person to take money from. She also says that Sheena did not contact her after taking money from her.
Case till now
According to the prosecution, Sheena was murdered on 24 April 2012, but the crime came to light after the arrest
of Indrani Mukherjea's former driver Shyamvar Rai in another case.
It was only after Indrani's ex-driver Shyamvar Pinturam Rai -- who was arrested three days before her on August 21, 2015 -- spilled the beans on the three-year-old crime that the entire sordid saga, resembling a torrid teleserial, tumbled out, shocking the country. 
Immediately after Indrani's arrest, her former husband Sanjeev Khanna was arrested from Kolkata. Almost three months later, on November 19, 2015, even her current husband Peter Mukerjea was nabbed in the case. 
A sessions court recently allowed Rai to turn approver in the case and a prosecution witness. The court also granted
pardon to Rai.
Last year, Rai had recorded his confessional statement before the magistrate under the provisions of section 164,
which unlike the police statement, is admissible in the trial.
Shocking details unearthed during the probe into the high-profile case left the entire nation dumbfounded. 
Born out of Indrani's earlier relationship with Siddhartha Das in Shillong, Sheena and her brother Mikhail were virtually abandoned by their mother and raised by their grandparents in Guwahati and later Kolkata. 
Indrani Mukerjea, her former husband Sanjeev Khanna and Rai had allegedly strangled Sheena, 24, Indrani's daughter from an earlier relationship, inside a car in April 2012.
Sheena's body was found in a forest in Raigad. The crime, which came to light in August last year, is allegedly linked
to certain financial dealings.
The trio was arrested in August last year, while Peter Mukerjea was arrested in November. According to CBI, Peter was
part of the murder conspiracy.