Follow us on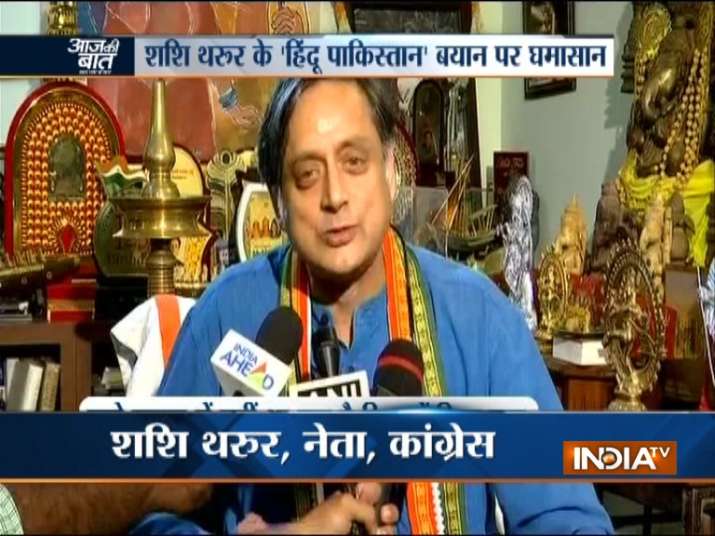 Trouble is set to rise for Thiruvananthapuram Congress MP Shashi Tharoor as a Kolkata court has summoned him on August 14 after a case was filed against him for his 'Hindi Pakistan' remark. 
A Kolkata-based lawyer Sumeet Chowdhury filed a case against Tharoor for 'hurting religious sentiments' and 'insulting the Constitution'. Tharoor has been booked under under Section 153A/295A of the Indian Penal Code and Section 2 of The Prevention Of Insults To National Honour Act, 1971, reports said.
The petitioner argued that Tharoor's statement was an insult to the Constitution and was aimed at creating conflict and religious divide. 
Tharoor had kicked up a huge row with his remarks that if voted to power again, the BJP will rewrite the Constitution and pave the way for creation of a "Hindu Pakistan".
 "If they (BJP) win a repeat in the Lok Sabha our democratic constitution as we understand it will not survive as they will have all the elements they need to tear apart the constitution of India and write a new one. That new one will be the one which will enshrine principles of Hindu Rashtra, that will remove equality for minorities, that'll create a Hindu Pakistan," Tharoor had said during an event in Thiruvananthapuram. 
The Congress leader's contentious remark provided the BJP fresh ammunition to target his party. 
As the BJP demanded the apology from Congress president Rahul Gandhi for the "attack on Indian democracy and Hindus" by Tharoor, the Congress cautioned its leaders to exercise restraint and choose their words carefully while rejecting what it called the saffron party's "hatred". 
Unfazed by the controversy, Tharoor has refused to offer an apology. The leader instead posted a YouTube link of the song 'Kuch to log kahengey' sung by legendary Kishore Kumar on his Twitter page a day after the the whole controversy erupted.