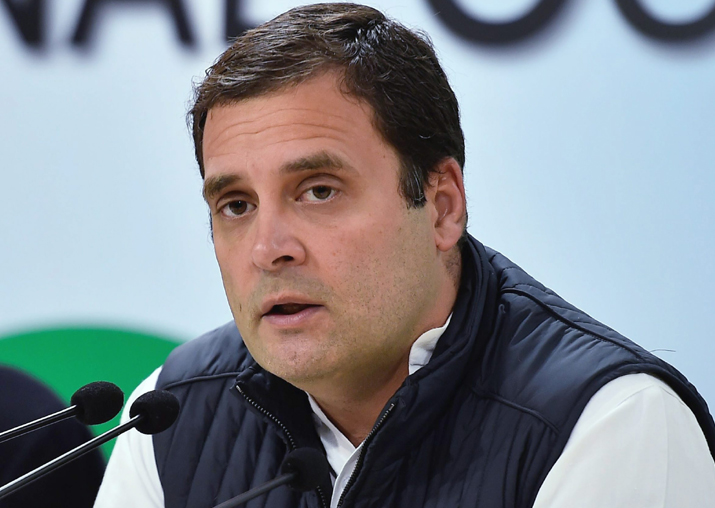 Congress president Rahul Gandhi today described the concerns expressed by four Supreme Court judges over the institution's functioning as "extremely important", and also sought investigation into the death of judge BH Loya by the "highest level" of the apex court. 
Making a brief statement at a press conference, Gandhi also said, Justice J Chelameswar's remark that democracy will not survive in the country unless the Supreme Court was preserved, was "extremely important" and that it needed to be "looked into carefully". 
Special CBI judge B H Loya, who was hearing the high-profile Sohrabuddin Seikh encounter case, had allegedly died under mysterious circumstances in 2014. The apex court had yesterday agreed to hear two separate pleas seeking independent probe into the death. 
BJP chief Amit Shah, an accused in the case, was discharged. 
One of the four senior-most judges, who held an unprecedented press conference, had said that the matter involving Judge Loya's death was one of the issues underpinning their differences with Chief Justice Dipak Misra. 
"They have also made a point about Judge Loya's case. I think that is also something which needs to be investigated properly and looked at from the highest levels of the Supreme Court... All citizens who love the idea of justice, who believe in the Supreme Court, are looking at this issue and it's important that its addressed," Gandhi said. 
The Congress also issued a statement where it said the issues raised by the four judges were "extremely disturbing" and have "far-reaching consequences for values we hold sacred".