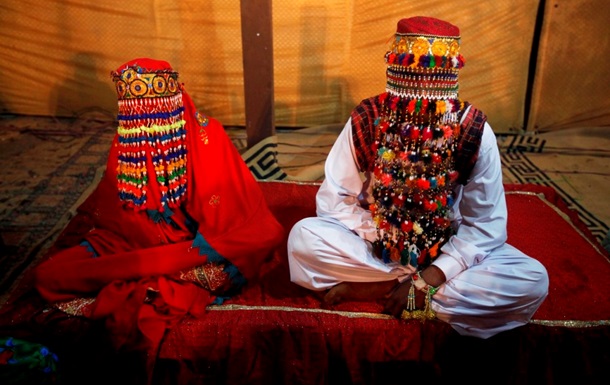 The Supreme Court's landmark decision on Wednesday that criminalised sex with a minor wife is a shakeup of the status quo, one that can have some far-reaching consequences in dealing not just with child marriage, but also the many associated evils that exist because of it. At the same time, the judgment brings the focus on this crucial shortcoming in our society that has been accentuated both by societal mindsets as well as State apathy.
One look at what the SC judgment has changed in a day leads one to wonder how an anomaly in law as stark as this could possibly have existed so shamelessly, especially when its impact is so profound on the girl child and the discrimination against her so glaring.
Why SC judgment is significant
All progressive legislations pertaining to children post-2000 – the Juvenile Justice Act of 2000, the Prohibition of Child Marriage Act (PCMA) 2006, Protection Of Children from Sexual Offences (POCSO) 2012, the criminal law amendment of 2013, the national plan of action and national policy for children, the national charter – have one thing in common. All these legislations and policy documents have uniformly fixed the age of a child at 18 years.
However, contrary to the general rule which all these legislations – POCSO, criminal law amendment etc. – brought in, there was the 'Exception 2' to the Section 375 of the Indian Penal Code. This Exception exempted marital rape of girls between the age of 15 and 18 from the purview of rape. This law was not just an anomaly, it was a condition that allowed the discrimination against a child between the age of 15 and 18 years only because she was married.
The Supreme Court on Wednesday struck down Exception 2 to Section 375 as arbitrary and violative of Articles 14, 15 and 21 and not in consonance with the POCSO Act.
As significant as this may sound, it is only the tip of the iceberg. A look at the numbers related to child marriage in India are shocking to say the least.
Sample the following:
A study on child marriages based on the 2011 Census has found that there are 23 million child brides that exist in the country. At least 20 per cent of the girls in India being married off before attaining the age of 18 years.
As per the National Family Health Survey (NFHS), 2015-2016, almost 26.8 per cent women in the age group of 20-24 years were married before they attained the age of 18 years, i.e., more than one out of four marriages was of a girl child. The 2005-06 figure stood at 47.4 per cent.
At least one in every five marriages that happen in India violate the provisions laid down under the Prohibition of Child Marriage Act and the Hindu Marriage Act.
As per the NFHS 2015-16, nearly 8 per cent of the girls between 15-19 years of age were already mothers or pregnant at the time of the survey.
As per Census 2011 data, West Bengal and Jharkhand lead in terms of percentage of girls married under 18 years with 7.8 per cent and 6.1 per cent respectively. They are followed by Bihar at 5.8 per cent, Assam at 5.1 per cent and Chhattisgarh and Rajasthan at 4.3 per cent each.
Around 13 per cent under-18 girls in Delhi were married, down from 22.7 per cent recorded in 2005-06.
A World Health Organisation report dealing with the issue of child brides found that though 11 per cent of the births worldwide are among adolescents. They also account for 23 per cent of the overall burden of diseases. As per WHO, a child bride is more than doubly prone to health problems than a grown-up woman.
Neither of these numbers are new, nor is the realisation that the issue of child marriage has existed in Indian society. In fact, the government's strongest contention against the petition that eventually led to the universalisation of age of a child at 18 years was that it is a widespread malaise and that tinkering with the law would amount to State interference in matters of the family.
Also Read: 'Sex with minor wife is RAPE': How and why NGO 'Independent Thought' began the battle that led to landmark SC verdict
Why laws failed to check child marriage
The fact that this realisation – that we need to do more to protect and help our children lead a normal childhood – has existed is demonstrated through an array of laws and policy documents that have come up in this regard. It began with the Juvenile Justice Act of 2000, the Prohibition of Child Marriage Act (PCMA) 2006, Protection Of Children from Sexual Offences (POCSO) 2012, the criminal law amendment of 2013, so on and so forth.
In fact, Vikram Srivastava, advocate and founder of Independent Thought, the petitioner in the current case, says the enactment of the POCSO Act and the amendment to the criminal law acted as the triggers in their case. "It gave us the avenue that there is now a legal conflict. Without these two avenues (POCSO and criminal law amendment) existing, the social arguments could have been built upon. But now the question was of law. The amendments gave us that strength," he told Indiatvnews.com.
The lacunae that exist in terms of India' inability to deal with child marriages effectively stem from the law built for the purpose to arrest it. It begins with the PCMA, which hasn't really proven to be a strong law to end child marriage.
"It (PCMA) talks only of prohibition and not about abolition (of child marriage). So, it still gives space for marrying and for the fact that marriages happen, it still has provisions of 'void' and 'voidable'. Marriages are not automatically void ab initio (to be treated as invalid from the outset), it's still voidable in most of the circumstances," Vikram said. This Act primarily made child marriages voidable, but not entirely illegal.
The PCMA specifically declares that a child marriage is not void, it is only voidable. It says the object behind the enactment of this law is to discourage marriages between under aged persons, but leaves a huge gap when it comes to nailing it on its head. It says if the parties to a child marriage do not get it annulled, it shall remain to be a valid marriage before the law.
Moreover, considering that most of the children are married off by their parents or guardians, there is lack of complainant in most of the cases, Vikram points out.
Complaints under PCMA
With the structure of the PCMA itself leaving a big loophole, the provisions in the Act that seek to discourage child marriage have also failed to garner the desired impact. According to the National Crime Records Bureau data furnished by the government on March 10, 2017, a total number of 222, 280 and 293 cases have been registered under the Prohibition of Child Marriage Act 2006 in the years 2013, 2014 and 2015, respectively.
The numbers, despite showing an increase, are nowhere near the actual child marriages happening in India. As per unofficial figures, complaints of child marriage have seen a steady increase, with the 1098 child helpline having received as many as 30,000 complaints of child marriage.
The gap between the official figures and the actual number of complaints, says petitioner Vikram, is because of "non-implementation".
Weak Implementation
A weak legislative framework does not solely justify India's failure in curtailing the menace of child marriage. As is true for several other laws enacted, a significant burden of this failure must also lie with the state machinery.
Take the PCMA as an example. The Act provides for officers to be designated as Child Marriage Prohibition Officers (CMPOs). These officers are to be appointed in every state to prevent child marriages, ensure protection of the victims as well as prosecution of the offenders. The CMPOs are also responsible for reporting and preventing child marriages.
However, given that these officers, assumed to be part of the same state machinery, are also part of the same society and have similar mindsets as that of the society they live in, have somewhere failed at their job.
"They (CMPOs) understand that stopping a marriage has some repercussion. Somewhere, the implementation on the ground has just not worked out and has not been pushed to another level," Vikram says, adding that there are other legal provisions available to deter child marriages, but implementation just hasn't taken off.
The 2015 amendment to the Juvenile Justice Act, for instance, brings in children in imminent danger of marriage as one of the categories of Child in Need of Care and Protection or the CNCP, whereby if a child or any of his friends informs the government, it should intervene and help the child and bring her before the Child Welfare Committee. The Child Welfare Committee can get into a guardianship role and the protection within the Juvenile Justice system start applying.
"There are provisions in terms of legally dealing with the issue. There are progressive amendments and legislations coming up. But in terms of institutional working and implementation, there seems to be a gap," he says.
Changing societal mindsets
On its part, successive governments over the past decade or so have introduced successive measures aimed at preventing child marriage. One argument in its defence is that governments alone cannot bring about the kind of change that is being envisaged. It requires substantial change in the thinking of families and the communities involved.
Awareness is one area that is a must here and requires a generous push from the government. For instance, one of the most publicised laws that India has perhaps seen has been the fixation of minimum age of 18 years for girls and 21 years for boys for marriage. However, when it comes to the evils associated with child marriage or protection of the child rights, one hasn't really seen that kind of a push.
Nevertheless, a larger number of children now reaching school has led to a corresponding increase in levels of awareness as well. "Children are now aware that there is something like child protection and child marriage and that a child line exists. They are getting aware of child rights," Vikram says.
The law can also be a facilitator of the change that we wish to see in society, he says, adding that there is a need to end differentiating between social culture and law as two separate ways of looking at things.
"Legal culture is very much part of our social culture. Each influence each other. Society influences law and law in turn also influences society as well as mindsets. Law is in fact a very good tool for social change."
Altering status quo
Bringing the desired change in society requires altering the status quo. It requires a strong resolve to end something wrong and this requires effort. The Supreme Court order has managed to shake one such status quo.
With one stroke, the apex court has ended the protection that law provided until now to those who married a minor girl, and subsequently established sexual relations with her. "Until now, the law said, 'you marry a 15-year-old, have an enjoyable life and we will protect you.'
"This judgment has blown off that protection. This message has to go loud and clear to the most remote corners of the country that if you even think of marrying a child below the age of 18 years, there can be some serious repercussions. Even to the extent of criminal liability of rape," Vikram says lauding the SC verdict.
It doesn't take rocket science to understand the impact that marriage at an early age of 15 or 16 can be devastating for a girl, not just in terms of her education and career, but also in terms of her choices, her freedom, her privacy – her being a human being.
The facilitative environment that in a way encouraged child marriage so far has disappeared. The need now is to ensure that the message reaches out the remotest boondocks of India. The change that we wish to see will come automatically.