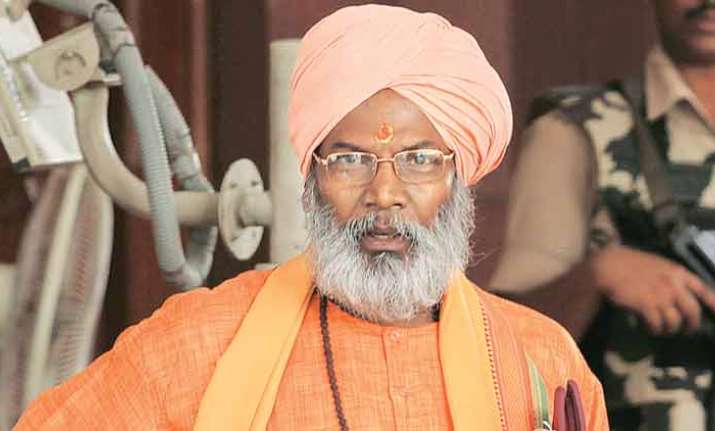 Controversial BJP MP Sakshi Maharaj on Wednesday said that girls and boys displaying affection in public leads to rapes and so they should be put behind bars.
The Lok Sabha member from Unnao, who was attending an event in Rajasthan's Bharatpur, said be it motorcycle, car or park, couples can be seen behaving in a vulgar fashion everywhere. They hug each other as if the girl will eat the boy or the boy will eat the girl.
"It will be appropriate to take action and put such couples behind bars before anything wrong occurs", Maharaj said.
This is not the first time when the controversial BJP MP has given any such statement. Maharaj had earlier defended Dera Sacha Sauda chief Gurmeet Ram Rahim Singh, who has been sentenced to 20 years in prison for raping two of his disciples, by saying that he has no ties with him but some political leaders seek cooperation of fake godmen to fetch votes.
"People such as Ram Rahim and Rampal have emerged from vote bank politics and political leaders need to introspect on whether such godmen (babas) should be encouraged," he said. Ram Rahim and Rampal were "hypocrites", he alleged.
Few months back, addressing a gathering of saints he had said that every Hindu woman must produce at least four children to "protect" the religion.