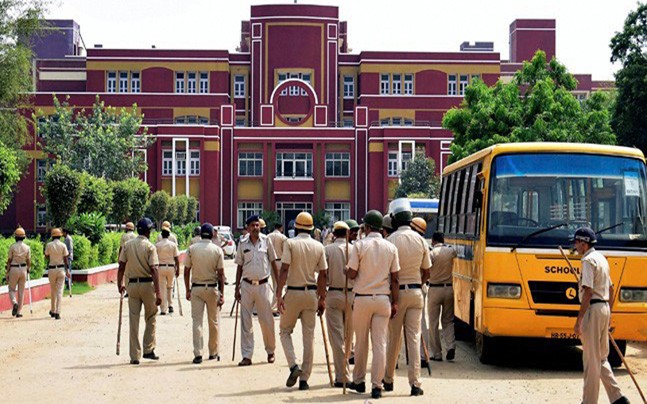 Tanveer Ahmed Mir, the lawyer who defended dentist couple Rajesh and Nupur Talwar in the murder trial of their teenage daughter Aarushi, will now represent Gurugram's Ryan International School juvenile accused in court, reports said.
According to reports, the lawyer has also confirmed the development. "Preliminary discussions have taken place with the father of the juvenile accused. Once the terms and conditions are formally finalised, I will be defending the boy," Mir was quoted as saying by Hindustan Times.
In the last few months, Pradyuman Thakur murder case has witnessed twists and turns similar to the Aarushi-Hemraj double murder case. Aarushi, the teen daughter of dentist couple Rajesh and Nupur Talwar, was found dead in a pool of blood in her bedroom in May 2008.
In an end to the murder mystery, the Talwars in October this year, walked free after the Allahabad High Court acquitted them in the double murder case of their daughter and domestic help Hemraj.
Similar to the Aarushi case, Pradyuman Thakur, a class 2 student of Ryan International School, was also found with his throat slit in the school washroom on September 8. The Central Bureau of Investigation (CBI) had on November 7 arrested a class 11 student of the same school. The agency had accused him of murdering seven-year-old Pradyuman to delay a scheduled school examination and a parent-teacher meeting.