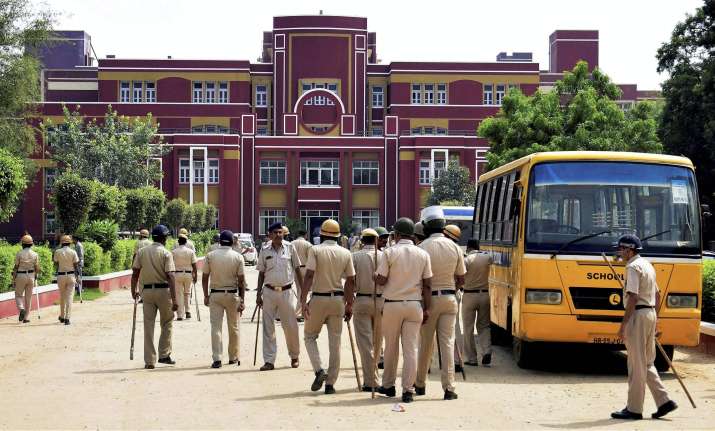 Sushil Thekriwal, the counsel of murdered Gurguram schoolboy Pradhuman Thakur, was on Saturday evening attacked by a Delhi Police official here, his wife said. Police however denied it.
Thekriwal's wife Mamta Thekriwal told IANS: "We were attacked by a Delhi Police officer outside Ashoka Hotel here."
She also said that the couple and their son had gone to Ashoka hotel for dinner and the incident happened around 8.30 p.m. when the family came out.
She also alleged that the Delhi Police officer who assaulted her husband also threatened him to leave the Pradhuman Thakur case.
"The Delhi Police officer also mishabehaved with me when I tried to make the video of the incident," she alleged.
Thekriwal identified the Delhi Police cop as Sanjeev Singh Yadav, through his name plate on his uniform.
Pradhuman Thakur, 7, a student of class 2 at Ryan International School was found murdered in the school premises on September 8.
However, a senior Delhi Police official denied the incident, saying the lawyer was only restrained as he had strayed into the "VIP route".