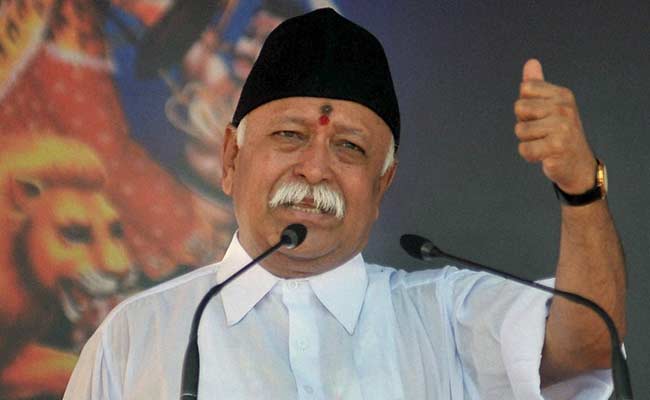 Backing inter-caste marriages among Hindus, Rashtriya Swayamsevak Sangh (RSS) chief Mohan Bhagwat has said that it will go a long way in eradicating social discrimination.
"We insist that Swayamsevaks should stand in favour of such reformative measures," Mohan Bhagwat said in an interview to the RSS mouthpiece, Organiser.
"If you take a survey, you will find more Swayamsevaks with inter-caste marriages than anyone else. We observe that in our personal interactions," he added.
He also underlined complete rejection of "all kinds of discriminations in our personal, family, professional and social behaviour" as the first and foremost remedy to end social discrimination.
Bhagwat said that the first two messages of inter-caste marriage were sent out by Dr. B.R. Ambedkar and Guruji M.S. Golwalkar.
(With IANS inputs)