Follow us on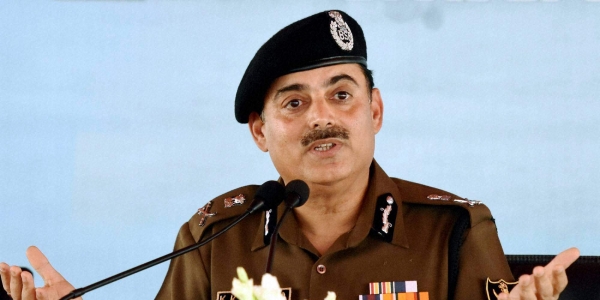 BSF Director General (DG) K K Sharma on Friday said that the most of the Rohingya Muslims are settling in West Bengal because the state government headed by Mamata Banerjee is supporting them.
Pathak pointed out that the support extended by Mamata government encouraged Rohingya Muslims living in different parts of the country to move over to West Bengal.
The BSF DG further said that his jawans have successfully controlled the infiltration of Rohingya Muslims into India. However, he added that the real concern is about those Rohingya Muslims who are already living in India. 
KK Pathak was speaking after attending the DG-level meeting between Border Guards Bangladesh (BGB) and Border Security Force (BSF). 
The BSF chief also said that there has not been any large-scale influx of these Myanmar-based migrants into India.
"We are alive to the situation. We are aware that a large number of Rohingyas are assembled there in Bangladesh and from time-to-time some small groups did try to enter India, but I am very happy to say that we did not let them succeed. 
"So, there has not been any large-scale influx of Rohingyas into India. Whatever Rohingyas are already there in the country... In fact, they are also under pressure at some places; so they are going to West Bengal, a state which is slightly friendly with them. 
"They have set up camps for Rohingyas coming from within the country and not from Bangladesh," Sharma said at a press conference he held with his visiting Bangladeshi counterpart.
We got it (Rohingyas presence in West Bengal) inquired, the DG said, and there were about 70 odd families who had come from various places within India. 
"So, I am very happy to say the BSF has successfully contained the influx of Rophigyas and we have not allowed any intrusion so far. This has also been verified by our sister security agencies," Sharma asserted.
Border Guards Bangladesh DG Maj Gen Md Shafeenul Islam was also asked the same question and he replied that they are "very much alert" to prevent unauthorised movement of Rohingyas in their country and towards the border areas.
"There are large number of Rohingyas along the Bangladesh-Myanmar border and all the security agencies including BGB are keeping them confined to the area allocated to them. But yet, in very few cases, they are slipping out of the camps and we are finding them in some other parts of Bangladesh. 
"Our security forces are very much alert and as we detect them, we get them back to our camps again. We are very keen on keeping them in the designated camps," the BGB chief said.
He said any decision on the this subject is the prerogative of the Bangladeshi government.
"This (Rohingyas movement from Myanmar) is not migration. They have been forcibly displaced. This is a political decision and at the political level, the Bangladesh government is trying to resolve the problem with help of the international community," Islam said.
A high-level delegation of the BGB, led by Islam, today concluded their six-day visit and bi-annual meeting with the BSF on various border-related issues.
At a press conference in November last year, the BSF DG had said there were about 36,000 Rohingyas in various parts of the country and the paramilitary force had upped its ante against their illegal influx into India, "as their links with terror organisations cannot be ruled out".
He had said the BSF had not come across any specific case where a Rohingya they caught possessed arms, ammunition or had terror connection.
"But, the threat that they have some links with terror organisations is a very serious one and has been given by our sister agencies and I don't doubt them," Sharma had said. 
(With PTI inputs)