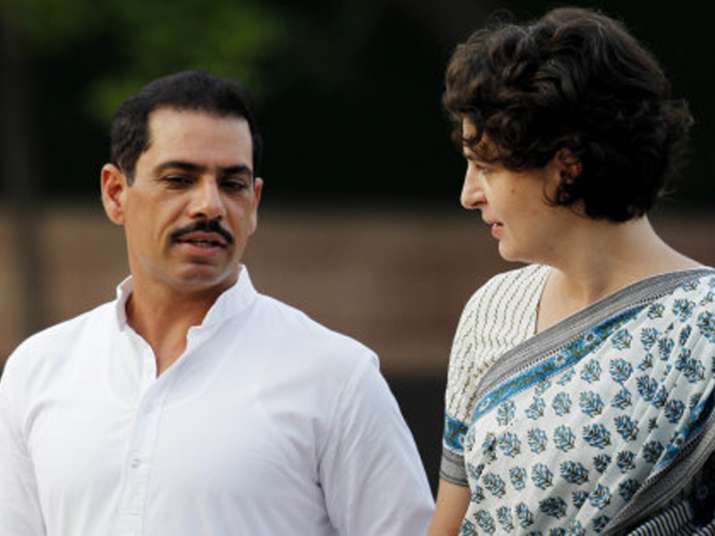 Congress president Sonia Gandhi's son-in-law Robert Vadra on Wednesday said the Rajasthan government's recommendation of CBI probe into alleged land scams involving one of his company is an "attempt of malicious prosecution." The Rajasthan government has written to the CBI for a probe into alleged land scams in Bikaner, including those involving a company of Vadra. 
In a Facebook post on Wednesday morning, Vadra said, "Another attempt of malicious prosecution exposed. First, Rajasthan police filed an FIR on 26 August 2014. In 3 years, they filed the chargesheets, summoned documents, as also company officials, yet found not an iota of evidence. Neither the FIR nor the chargesheets accuse the companies associated with me in any manner whatsoever."
He alleged that when the state police failed with FIRs and chargesheets, the government "unleashed" the Enforcement Directorate to "harass and hound." 
Enforcement Directorate has conducted raids, seized documents and harassed in every possible manner, he said.
"As they fail, they make one more sinister attempt to rope in the CBI. Has the Rajasthan government lost faith in its own police and investigation?" Vadra questioned. 
"Please hound, prosecute and harass as much as you want, such lies will never undermine the truth," he said. 
The Congress had yesterday reacted to this development by accusing the state government of misusing CBI ahead of assembly elections. 
"As many as 18 FIRs are registered and 4 of them are against Vadra's company which was allegedly involved in illegal purchase of nearly 275 bigha land. All the 18 FIRs are in connection with purchase of close to 1400 bigha land in fake names," Home Minister Gulab chand Kataria had said yesterday. 
He alleged that Vadra's company was third party to purchase 275 bigha land in the year 2010 and it sold the pieces of land to fourth party in 2012. 
The state government had on December 31, 2014 cancelled 18 mutations (transfer of ownership) in Bikaner after allegedly finding them to be illegal. 
The land was illegally allotted or possessed in 2006-07 by some villagers, who were allegedly "wrongfully" shown as farmers displaced by Mahajan Field Firing Range of the Army. It was alleged that Vadra's company also purchased chunks of land. 
The farmers who were actually displaced were allotted land between 1992 and 1996.
(With PTI inputs)