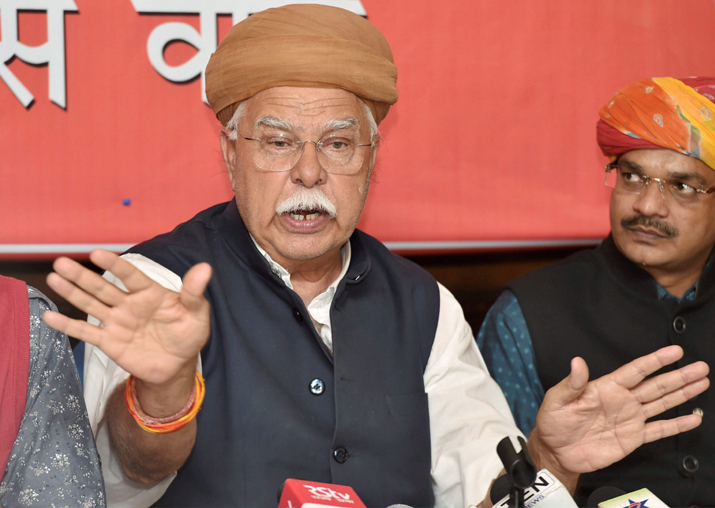 Shri Rajput Karni Sena founder Lokendra Singh Kalvi today demanded the intervention of Prime Minister into the 'Padmavati' issue as he sought a ban on the film, which is mired in a massive controversy. 
He said his organisation was willing to move the Supreme Court to get the film banned. 
The central government has the power under the cinematography act to stop the release of a film, he said. 
"I request the prime minister to intervene and stop the release of the film in the country. It is in the Centre's jurisdiction," Kalvi told reporters here. 
He said the chief ministers of several states had come forward to announce that the film will not be allowed to be released in their states and hoped that more chief ministers would also take similar steps. 
Kalvi said that his organisation, if necessary, would approach the Supreme court to get the film banned in the country.