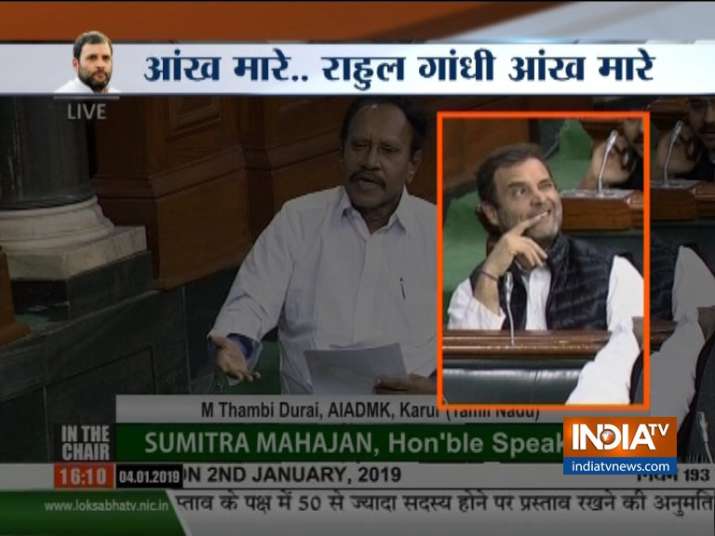 And Rahul Gandhi does it yet again! Another wink in the Parliament, this time during a debate over the Rafale deal in Lok Sabha. At least six months after Gandhi's viral wink to fellow leader Jyotiraditya Scindia that grabbed limelight, the Congress President on Friday made the same gesture during an explosive debate on the Rafale deal. 
The incident happened on Friday when AIADMK MP and Deputy Speaker of the house M Thambi Durai was making his submissions during the debate while Rahul Gandhi was sitting with Scindia. 
In prompt reaction, the Bharatiya Janata Party (BJP) tweeted the video and wrote "he seriously needs help."
Earlier in July 2018, Gandhi turned heads when he strode across the Lok Sabha to hug a surprised PM Modi in an extraordinary display of political gamesmanship during the no-trust debate. Soon after the hug, a wink followed, prompting a furious discussion about the appropriateness of his actions. 
FULL VIDEO: Rahul Gandhi winks in Parliament during Rafale debate, video goes viral