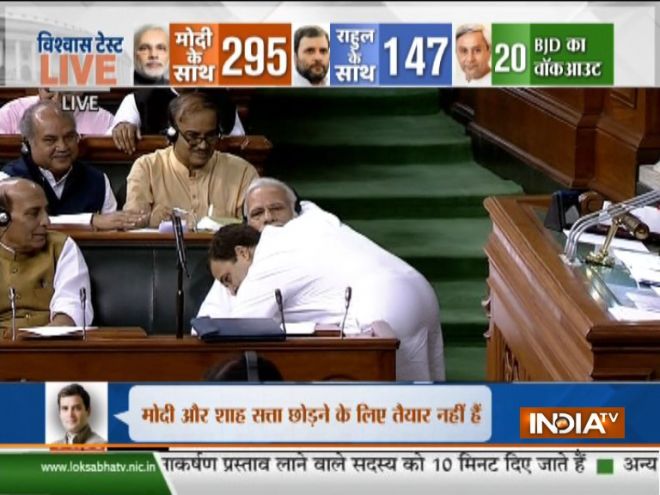 Congress President Rahul Gandhi on Friday made headlines not just for his speech in the Parliament during the debate on no-confidence motion, but also with his gesture of hugging the Prime Minister to "spread love."
"You can abuse me, you can call me Pappu, but I don't have a speck of hatred against you. I will take out this hatred out of you and turn it into love," Rahul said as he rushed to hug the prime minister. 
The Congress president also said that he was thankful to the prime minister, BJP and RSS as they taught him the meaning of Congress and of being a Hindu". Later on, Rahul even winked to a fellow parliamentarian. 
WATCH VIDEO: Rahul Gandhi's 'jhappi' to PM Modi in Lok Sabha