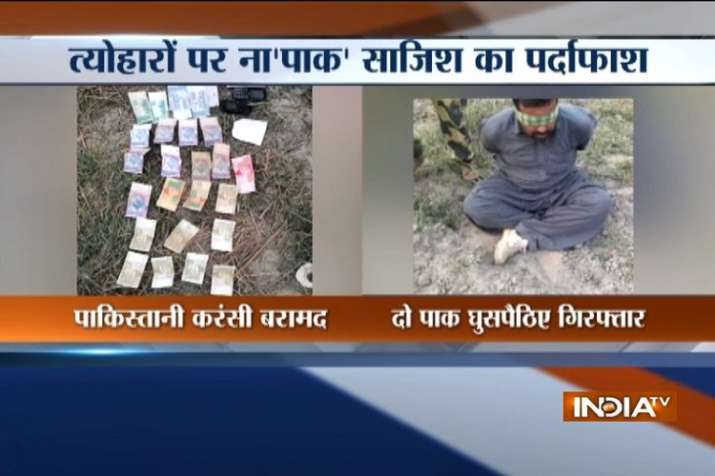 The Border Security Force (BSF) personnel on Sunday nabbed two Pakistani nationals in Punjab's Ferozepur, said sources. The duo was identified as Siraj Ahmed (31) and Mumtaz Khan (38) and was caught from an area close to the Border Out Post (BOP) in Ferozepur sector, confirmed BSF sources.
Jawans deputed near a border pillar in the area observed some suspicious movement from the Pakistani side at around 6:30 pm, they said.
The two Pakistani nationals were later spotted by the troops, as they were approaching towards the Indian territory, where they were apprehended.
Two Pakistani army personnel identification cards, four photographs, a smart phone and some Pakistani currency was recovered from Ahmed, they said.
The real identity of both the Pakistani nationals and their purpose to infiltrate into the Indian territory was yet to be ascertained, said the sources.