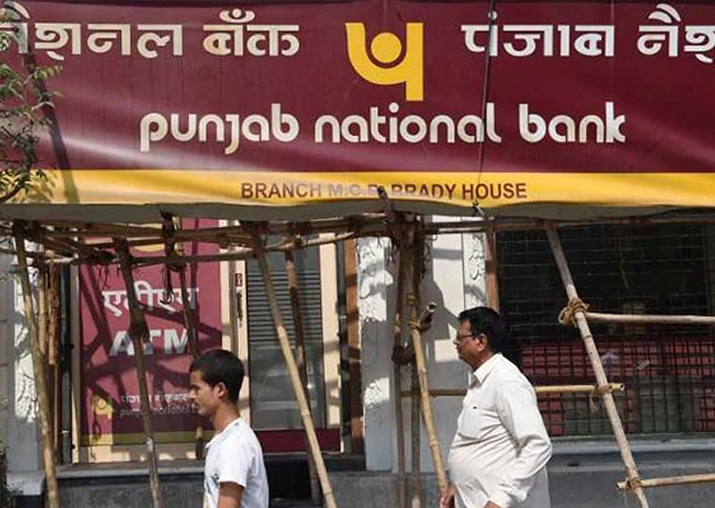 A special court in Mumbai today remanded three persons arrested in the Punjab National Bank scam in 14-day custody of the Central Bureau of Investigation.
The scam has "consequences for the economy of the nation", said special CBI judge S R Tamboli, remanding them in the central agency's custody till March 3.
The CBI today arrested Gokulnath Shetty, then deputy manager (now retired) of PNB; Manoj Kharat, a single window operator of PNB, and Hemant Bhat, authorised signatory of the Nirav Modi group of firms.
"It's a very serious offence," the judge observed.
While the CBI lawyer sought the maximum possible custody for the accused, the defence lawyers opposed it, contending that the arrested men were not the beneficiaries of the scam and the real beneficiaries were somewhere else.
On January 31, the CBI registered an FIR against billionaire diamond trader Nirav Modi, his companies and uncle Mehul Choski.
The three accused were arrested in connection with the same case, the CBI said today.
The FIR listed eight fraudulent transactions worth over Rs 280 crore but based on further complaints from the bank the CBI now says the amount investigated in the first FIR is over Rs 6,498 crore, involving 150 Letters of Understanding allegedly fraudulently issued by Shetty and Kharat.
The remaining 150 fraudulent LOUs worth over Rs 4,886 crore issued for Gitanjali group of companies are part of the second FIR registered yesterday by the agency against Choksi and his companies Gitanjali Gems, Nakshatra Brands and Gili, they said.
All these LOUs were issued or renewed during 2017-18, the officials said.