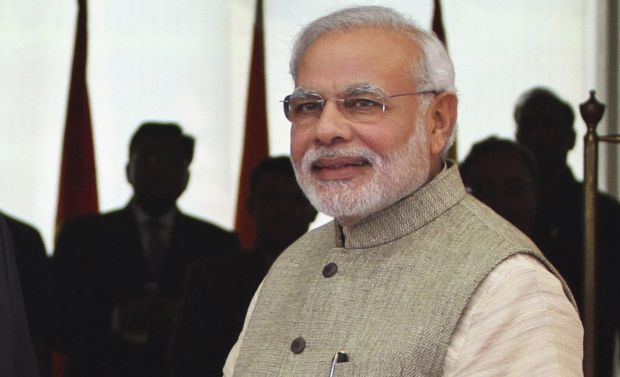 Prime Minister Narendra Modi will begin his visit to the UK on Wednesday where he will attend the Commonwealth Heads of Government Meeting (CHOGM). This comes as he concludes his Sweden tour, the first leg of his three-nation trip.
PM Modi will also hold bilateral talks with his British counterpart Theresa May.
"My visit to London presents another opportunity for both countries to infuse fresh momentum to this growing bilateral engagement. I will be focusing on enhancing India-UK partnership in the areas of healthcare, innovation, digitisation, electric mobility, clean energy, and cyber security," the prime minister said. 
"Under the theme of 'Living Bridge', I will also have the opportunity to meet people from various walks of life who have enriched the multi-faceted India-UK relationship," he said. 
Modi would also call on the Queen, interact briefly with CEOs of the two nations who are working on a new agenda of economic partnership, launch an Ayurveda Centre of Excellence in London, and welcome the UK into the International Solar Alliance, as its newest member. 
On April 19 and 20, Modi will participate in the Commonwealth Heads of Government Meeting being hosted by the UK which will take over as the new Chair-in-Office of the Commonwealth from Malta. 
"The Commonwealth is a unique multilateral grouping that not only provides useful assistance to its developing country members, particularly the small states and small-island developing states, but also has a strong international voice for development issues," Modi had said.
 
The External Affairs Ministry had on Saturday said Modi would also meet German Chancellor Angela Merkel during a brief stopover in Berlin on April 20 after concluding his visits to Sweden and the United Kingdom.
Meanwhile on Tuesday, India and Sweden agreed to deepen their collaboration through a strategic innovation partnership for a 'win-win" outcome and strengthen defence and security cooperation as Prime Minister Narendra Modi discussed a host of issues with his Swedish counterpart Stefan Lofven. 
Modi also held bilateral meetings with his counterparts from Finland, Denmark, Iceland and Norway and discussed ways to enhance ties with these Nordic countries in key areas such as trade and investment, and renewable energy. 
Modi met the leaders of the four Nordic countries on the sidelines of the India-Nordic Summit.
At a roundtable meeting with Swedish CEOs, the prime minister invited top Swedish firms to invest in India and said stronger bilateral business relations would augur well for the people of the two countries.
During his talks with PM Modi, Swedish Prime Minister Stefan Lofven expressed his country's support to India. India's membership to the 48-member elite nuclear club is being primarily opposed by China on the pretext that it is not a signatory to the Non-Proliferation Treaty.