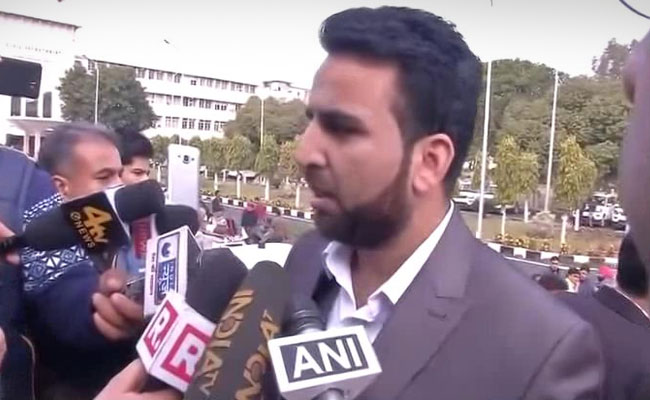 Peoples Democratic Party (PDP) MLA Aijaz Ahmad Mir on Thursday said that deaths of militants in Jammu and Kashmir should not be celebrated as they are sons of the same land. 
Urging special interlocuter appointed by the Modi Government to include militant groups and Hurriyat in the peace talks, the PDP leader denounced glorification of deaths of militants by certain groups.
"Celebrating the death of militants, who were children of Kashmir, cannot be justified. It is a collective failure," Mir argued. 
The comment comes a day after Mir created an uproar in the Jammu and Kashmir Assembly for asking legislators not to express happiness over killing of terrorists, since they too were 'brothers'.
Earlier on Wednesday, Chief Minister Mehbooba Mufti gave a rousing speech in the state Assembly arguing that the violence in Kashmir cannot be set right by the Centre alone, calling all stakeholders to come together to set it right through the political process.