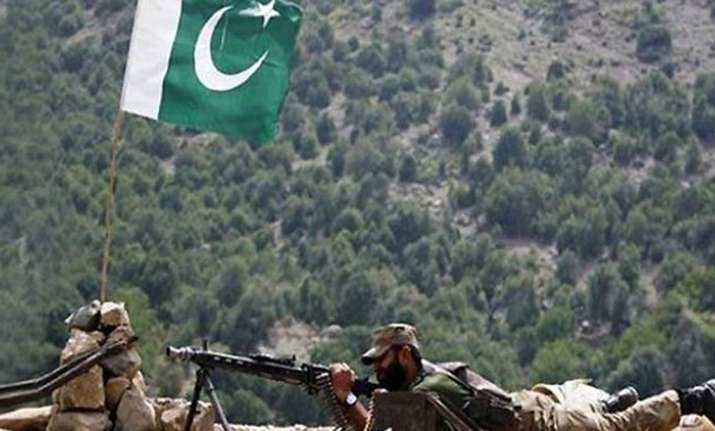 Affronted with the 'surgical strikes' carried out by the Indian Army on terror launch pads in PoK, the Pakistani forces have been deliberately targeting civilians in border areas, government officials said on Thursday. 
According to a Times of India report, officials said that Pakistan had directed its forces to target BSF, the Army and not even spare the civilians as part of their "revenge". 
Pakistan's aggression is evident from the fact that two-third of a total of 500 ceasefire violations along the border have taken place in the last five weeks.
The neighbouring country has violated ceasefire over 200 times this year in Jammu alone and most of them have happened after the surgical strikes. Last year, the total numbers of ceasefire violations recorded by Pakistan were 405. 
Government officials also said that after the surgical strikes, the BSF has been dealing with Pakistani army, Pak Rangers and terrorists who have been trying to infiltrate into the Indian territory under the cover of cross-border firing.
However, they said that the Indian forces have retaliated the fire effectively. 
As a result of border shelling Pakistan, thousands of people living in villages along the international border have been displaced and over 200 schools have been shut down near LoC and IB.
According to officials, two days before Diwali, Pakistani army and Rangers targeted Indian border outposts (BoPs) at Jammu's Akhnoor sector with small arms fire and mortar shelling without any provocation.
However, when the BSF retaliated, Pak Rangers started waiving white flags asking the personnel to stop the fire. 
On Monday, nearly 14 posts of Pakistani Rangers were destroyed in retaliatory action along the International Border (IB) in Ramgarh and Arnia sectors of Jammu frontier after eight civilians were killed in mortar shelling by Pakistan in J&K.
"As the Rangers waived white flags and called for talks, BSF stopped the fire. They (Rangers) were clearly informed that talks could happen only at the commander level," an official was quoted by Times of India as saying.