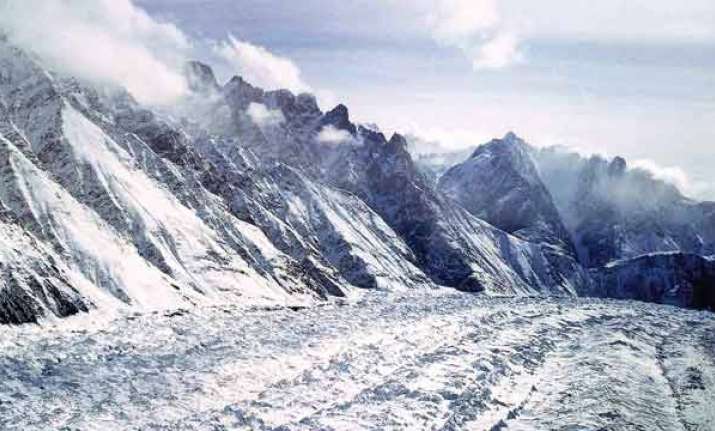 Srinagar: An army jawan, who was rescued after an avalanche hit Siachen's Turtul sector today morning, later succumbed to his injuries and passed away. 
"Lance Havildar Bhawan Tamang, who was earlier rescued from an avalanche that hit an army patrol party this morning in Turtuk sector has succumbed to his injuries," an Army spokesperson told media.  
Earlier today, a patrol party of the Indian Army was today hit by an avalanche in the Ladakh region of Jammu and Kashmir. One army personnel has gone missing after the avalanche struck while another continues to be critical, officials said.
"The avalanche struck between 7.30am and 8am. One of the two soldiers has been rescued but his condition remains critical. Search operations are on for the other soldier." Army spokesperson NN Joshi told media today. Indian army personnel were patrolling in Ladhak's Turtuk sector.
The incident is the latest in a string of accidents caused due to adverse natural conditions that have claimed the lives of Indian soldiers guarding the boundaries in a tough terrain. 
A week ago, an army post in the Kargil sector was also hit by an avalanche, where a soldier was killed. The dead body of Sepoy Vijay Kumar, who was then on surveillance duty, was recovered from under twelve feet of snow on Sunday. 
Earlier, a warning for a medium danger avalanche had been issued for the higher areas of Jammu & Kashmir, including districts like Kupwara, Baramula and Kargil. 
The warning, which was issued by Chandigarh-based Snow and Avalanche Study Establishment (SASE), will remain effective for the next 24 hours, starting 5.00 PM today. 
Last week, a deadly avalanche struck the Siachen Glacier near the Line of Control (LoC) killing ten soldiers, including an officer. Lance Naik Hanumanthappa, who was found buried alive under 25 feet of snow, later passed away at the Army RR Hospital in New Delhi.