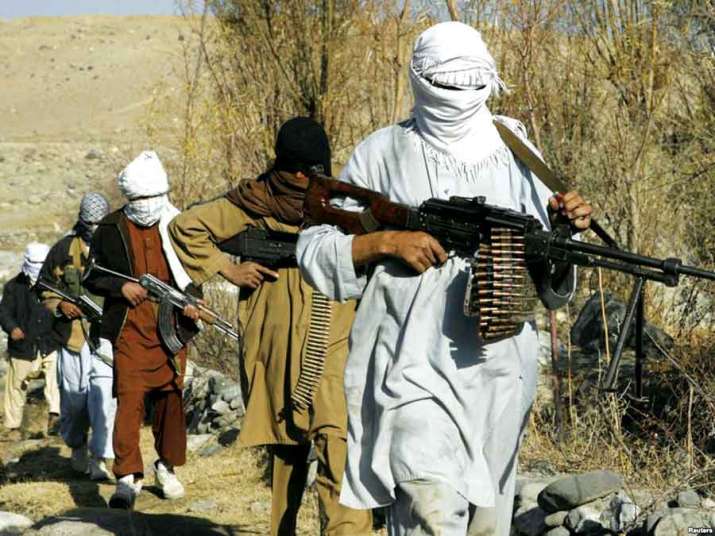 Failing to counter the strong retaliatory action from the Indian security forces, terrorists in Jammu and Kashmir have now resorted to a different tactic. 
According to a report in The Indian Express, over the last three weeks, militants in the Valley have barged into the houses of at least five police officers in south and central Kashmir, threatened their family members and damaged household items, while warning them to quit the job or face the consequences. 
Such attacks have left several police officers troubled, with many of those advising their family to stay alert and take precautions. 
"For us, this new trend is a matter of concern. I have alerted my parents to not open the door once it is dark. I have also given them some important telephone numbers to contact, in case there is a problem," an officer posted in north Kashmir was quoted by The Indian Express as saying. 
On Tuesday evening, a group of terrorists stormed into the house of a senior officer I south Kashmir and damaged household items. The militants also fired a few shots inside the compound before fleeing. The officer is currently posted as Additional Superintendent of Police in north Kashmir's Bandipore district.
On Monday, militants targeted the houses of two assistant sub-inspectors near Shopian. At that time, both officers – Riyaz Ahmad Rather and Dilber Ahmad Rather – were not present in their homes. 
On March 25, the militants looted the house of an officer in Chadoora and set ablaze his car that was parked there. Then, they took away his son and nephew, setting them free later. The officer is currently posted at the Baramulla district jail. 
On March 8, at least 10 militants vandalised the home of a senior officer in Shopian district. 
In December, Hizbul Mujahideen militant Zakir Rashid Bhat had warned family members of policemen in a video message that they would be attacked if police "continue to harass" relatives of militants.