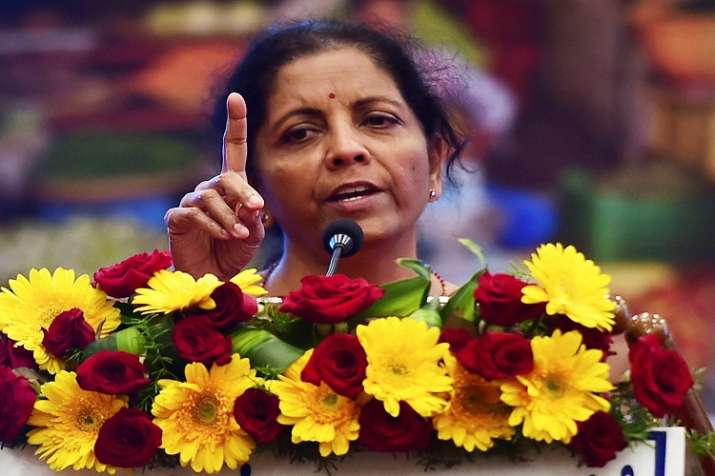 An uneasy calm prevailed along the Line of Control (LoC) in the twin districts of Poonch and Rajouri in Jammu and Kashmir with no report of ceasefire violation by Pakistan over the past 20 hours, officials said on Thursday.
Meanwhile, Defence Minister Nirmala Sitharaman called off her scheduled visit to Jammu province on Thursday to review the situation along the borders in the wake of intense shelling over the past nine days besides inaugurating two vital bridges in Samba and Akhnoor sectors, they said.
A defence spokesman said there was no report of ceasefire violation by Pakistan anywhere along the LoC in Jammu province, especially in the worst-hit Rajouri and Poonch districts since Wednesday afternoon.
Pakistan had used artillery guns and long-range mortars to target civilian areas in the two districts, prompting strong and effective retaliation by the Army. The cross-border skirmishes between the two sides had caused panic among the border residents.
"The Army remains on high alert all along the LoC and the International Border and is keeping a close watch on the situation," the spokesman said.
There has been a spurt in ceasefire violations by Pakistan after India's preemptive air strike on a Jaish-e-Mohammad terror camp in Balakot on February 26 following the February 14 suicide bombing in Pulwama in which 40 CRPF personnel were killed.
Meanwhile, two families of CRPF personnel killed in Jammu and Kashmir's Pulwama bombing have raised questions over government's claim of killing terrorists in last month's air strike in Pakistan's Balakot.
Referring to questions raised by political parties over the terrorist casualties in the February 26 aerial strike carried out by Indian Air Force (IAF), both the families of Uttar Pradesh's Shamli and Mainpuri asked the government to "show" the bodies of terrorists killed in the strike as a "proof" and confirm the impact of the attack. 
Pradeep Kumar from Shamli and Ram Vakeel from Mainpuri were among the 40 CRPF personnel who lost their lives in the February 14 suicide bombing carried out by a Pakistan-based terror group Jaish-e-Mohammed (JeM) when their convoy was moving on Jammu-Srinagar highway in Pulwama. 
Geeta Devi, widow of Vakeel, said: "We are in grief and want revenge for their family member's life."
Geeta Devi said that when even Pakistan is not ready to accept the number of people killed in Balakot air strike, the government should public evidence of the number of terrorists killed in Balakot.
"As evidence, we have received the bodies of our jawans after Pulwama attack, but there is no such evidence of the air strikes in Pakistan," she said.
Speaking in support of Geeta, Vakeel's sister Ram Raksha said that people should know what exactly happened.