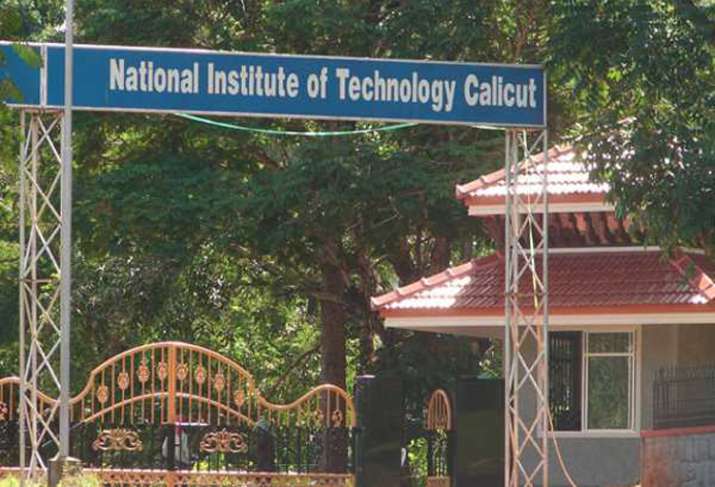 The National Institute of Technology (NIT) Calicut on Tuesday stirred a controversy when a "warning notice" asked the inmates of its girls hostel not to "roam with boys" on the residential campus, threatening them with suspension or expulsion from the hostel if they are caught doing so.
"Inmates of the Ladies Hostel and Mega Ladies Hostel are strictly instructed not to roam with boy students inside residential campus. We get lot of complaints in this regard," a "warning notice" issued by the hostel warden said.  
"If any girl is found along with a boy student inside residential campus, severe action will be taken against her including suspension and expulsion from hostel," the notice further said. 
However, the notice was withdrawn after protests from various corners.  
The notice, issued on November 22, came to light after one of the alumni of the institute posted it on social media, triggering sharp criticism. 
The notice drew the ire of students and they registered their protest with the college authorities. Protesting students pointed out to the discrimination and asked why there is no action against the boy who was caught with the girl. 
G Unnikrishnan, dean of student welfare in the institute, defended the move saying that the notice was issued following some complaints. 
"Girl students have been restricted from roaming with boys only on the residential campus of our institute, where our faculty and other staff reside with their families. This area also has ladies hostels. So, it's a well-populated area and different people have different views about girls roaming with boys inside the campus. There were some complaints too," he told the Deccan Chronicle.
However, there is no such restriction on the main campus of the institute, he said.  
Kozhikode district Collector Prasanth N. criticised the notice put up by the authorities.   
"Pathetic! Hope better sense prevails and that we won't have to discipline those who enforce 'discipline' this way," the Collector wrote on his personal Facebook account. 
Students Affairs Council also protested the notice and conveyed the students concern to the administration.  
"The notice imposing restrictions on students' movement in the residential campus has been taken down. As soon as the issue came to the notice of the SAC, it was taken up to the chief warden and the concerned authority. The issue was addressed urgently and the authorities have been asked to release a statement regarding the same," the Students Affairs Council wrote on its Facebook page.
The residential area of the campus houses two girls' hostels, Ladies Hostel with four blocks and Mega Hostel (Ladies).