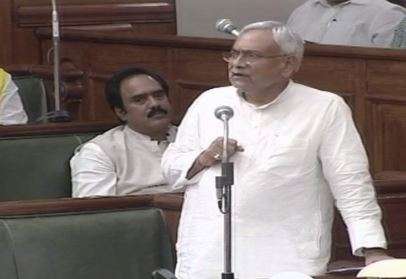 The Nitish Kumar government in Bihar on Monday unanimously passed an amendment law on liquor prohibition in the state Assembly. The decision was taken in the monsoon session of the Assembly. Those caught for the first time drinking liquor in the state will not be mandatorily sent to prison term. The amendment provides for a fine of Rs 50,000 for first time offenders. So, they can go free after paying the penalty. Earlier, the first offence under the Bihar liquor law was non-bailable.
Such an amendment in the liquor law is a discount for the rich. Instead of a fine of Rs.50,000, the affluent class will give just Rs. 5000 and get alcohol: Tejashwi Yadav (RJD) on new liquor bill #Bihar pic.twitter.com/CMdXOoWlgl

— ANI (@ANI) July 23, 2018
Since 5 April 2016, Bihar continues to see a total ban on any type of liquor. 
Catch all the latest news about Lok Sabha elections 2019 HERE
"Liquor ban was introduced for the poor people. they were wasting a major part of their income in buying alcohol. Domestic violence was high. I did this for betterment of poor," ANI quoted CM Nitish Kumar as saying.
However, Bihar recently witnessed deaths of four persons in Begusarai district and investigations revealed the deceased consumed surgical spirit which is rubbed on the arm before an injection is given.
Deaths were also reported from Rohtas, Gopalganj and Vaishali districts after people consumed hooch, a drink of low quality.
The amendment has been passed by voice vote in Bihar Assembly.