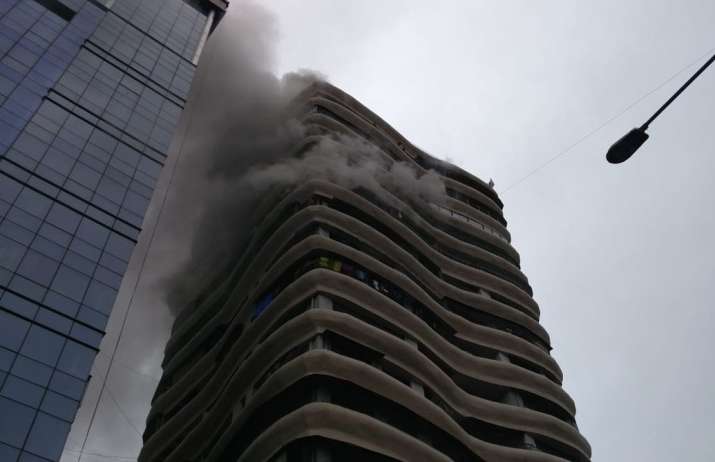 At least four people have been reported killed and several others suffered injuries in a massive fire which engulfed a residential high-rise building in Mumbai's Parel area on Wednesday. The level-2 fire which broke out in Crystal Tower near Hindmata Cinema has been doused while but cooling operations are still continuing. After the incident, the fire department has declared the building unsafe. Power and water supply have also been stopped for now.
Nearly 20 fire tenders were rushed to the spot in the morning to control the blaze which broke out on the 12th floor of the building at about 8:30 am. Firemen managed to rescue another 20 persons stranded in the smoke-spewing building with several families residing.
"Total 20 victims were brought to KEM Hospital, of which 4 were brought dead;1 senior citizen female and 3 male. Two bodies have been identified. 16 patients stable; 10 male and 6 female," Dr. Avinash N Supe, KEM Hospital Dean, said.
The 12th floor of the building was the worst affected. Smoke and heat on the entire floor was caused by fire in the electrical wiring in the duct, an official from the fire department said. Cooling operation is on, said the official.
"Complaint to be lodged on charges of criminal offence against the responsible society official. Building declared unsafe, power and water supply stopped for now," he added.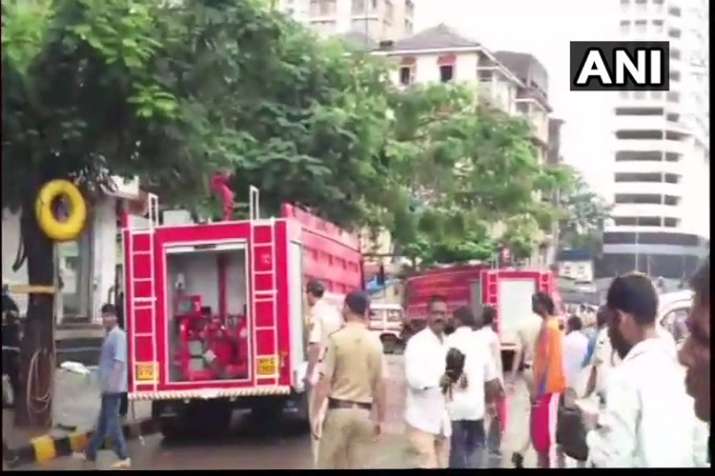 The smoke spread through the building's staircases and lifts were not used as a precautionary measure. Snorkel ladders were used to rescue residents stranded in the building, an official in the fire brigade control room said.
Here are the latest updates on the incident:
11:59 am: Four people have been killed in the fire 
11:06 am: Two people killed, 14 injured in the fire which broke out at Crystal Tower in Parel area.
10:30 am: Fire at Crystal Tower has been doused. Rescue operations continue
09:57 am: Some people taken to hospital after being rescued 
09:56 am: 20 fire tenders have rushed to the spot where fire broke out on the 12th floor of the tower
09:23 am: Cranes are being used to rescue those trapped inside the tower
09:21 am: The level-2 fire increases to level-3.
WATCH: Massive fire engulfs residential apartment in Mumbai's Parel