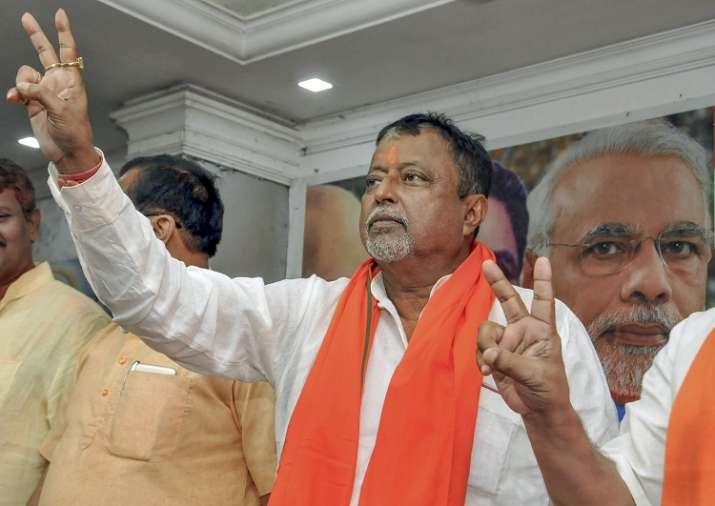 Mukul Roy is a leader of Bharatiya Janata Party and Ex-All India Trinamool Congress and Indian National Congress Leader. Roy formally joined the Bharatiya Janata Party on 3 November 2017. 
He was born on 17 April 1954 in West Bengal. He did his B.Sc. from Calcutta University and an MA in public administration from the Madurai Kamaraj University in 2006.
He is a Bengali Indian politician and a former member of the Rajya Sabha, the upper house of the Parliament of India, representing West Bengal. 
He has held the position of Railway Minister of India. He served as a Minister of State in the Railway Ministry with Manmohan Singh serving as the Cabinet Minister till 11 July 2011.
He also served as the National Vice-President of his party, the All India Trinamool Congress. 
After Mamata Banerjee resigned as the Railway Minister to become the Chief Minister of West Bengal, Roy was handed additional charge of the Railway Ministry.
He resigned from Trinamool Congress on 25 September 2017; later he was suspended form the party for six years for anti-party activities. He also resigned from Rajya Sabha membership on October 11, 2017.
Also Read: 'Y+' category security cover to BJP leader Mukul Roy
Also Read: Aaj Ki Baat November 3 episode: Mukul Roy joining BJP is a big loss to Mamata