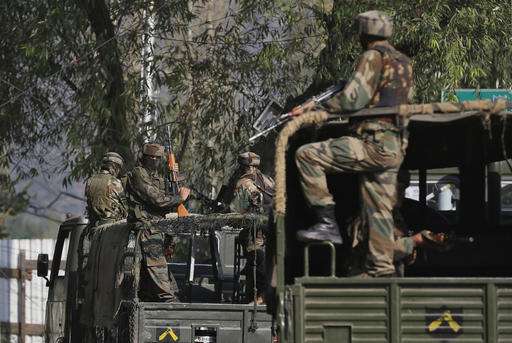 Days after the dastardly terror attack in Uri, the National Investigation Agency (NIA) officials are investigating 11 local shopkeepers, including a mobile phone retailer who sold SIM cards to the soldiers of 6 Bihar regiment. 
According to a Times of India report, the mobile phone retailer is under the scanner of NIA because of the fact that he exceeded his business day at the camp by three hours last Saturday, few hours after which the camp was attacked by terrorists. 
The usual time for the closure of shops inside the Army camp is around 6:30 in the evening but on Saturday, the retailer didn't close the shop until 10 pm. Digital and print registers for entry and exit are maintained by the Military Police (MP) at the main gate of the base camp. 
"Although he's an old hand at the brigade, he'd recently curried favour with troops when he gave SIM cards to them. The day before the attack, he didn't go (shut shop) until 10pm, which is very unusual. He will be interrogated," one of the top NIA officials was quoted by Times of India as saying. 
The 11 other shopkeepers, who are being investigated by the NIA, sell products like uniforms, groceries and tableware. Moreover, the NIA is investigating a couple of other shopkeepers who sell mobile accessories. 
The report also states that Chinese cigarette gas lighters were used by the terrorists to ignite the fire at the diesel dump that left 13 soldiers dead at the 12th Brigade headquarters in Uri. Three lighters, in the colours aqua blue, green and yellow, were recovered from the attack site. 
The daily, in its report, also claimed to have accessed the photographs of the dead bodies of the terrorists, along with the lighters and several grenade launchers. 
The photographs also reveal how the terrorists were dressed in disguise of military personnel. They carried waist packs, magazine pouches, opiate-type drugs, syringes, shoulder bags to carry GPS devices and maps. 
"The pictures show how they'd taken shots of morphine in their arms whenever bullets struck them," said an NIA officer.