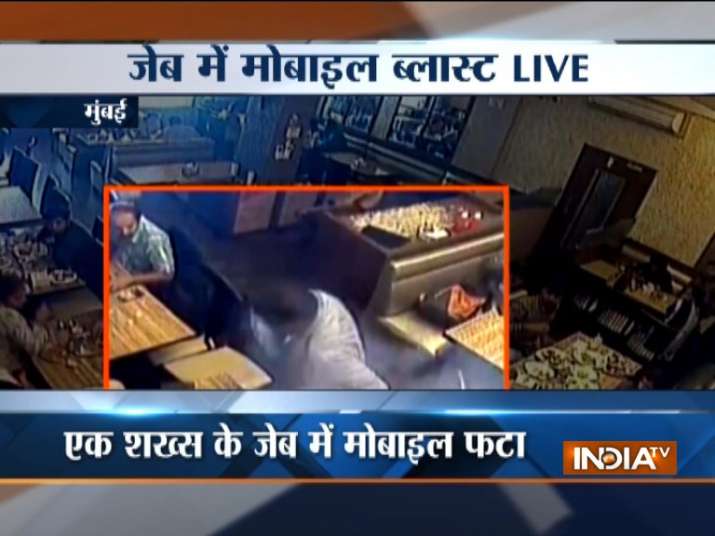 Panic and chaos gripped a Mumbai restaurant when a mobile phone exploded inside a man's pocket. The incident, which took place on June 4 at a restaurant in Bhandup area, was captured on CCTV.
The CCTV video shows a man jumping off his seat throwing away his mobile phone which had caught fire. As the smoke from the phone spreads inside the restaurant, others present there also panic and start running out of the eatery. 
The man sustained some injuries in the incident and was admitted to a local hospital.
Incidents of mobile phone catching fire or exploding have been reported in the past too. 
In March this year, an 18-year-old girl died in Odisha's Jharsuguda of injuries that she sustained when her mobile phone exploded while she was using it. Reports said she was talking over the cell phone while it was put on charging.
In April, four children were injured when a mobile phone battery exploded in Odisha's Ganjam district. The children suffered injuries in their hands and chests.
The blast took place when the children, one of them a girl, were trying to connect the phone to a discarded high watt charger.
Watch: When mobile phone exploded inside man's pocket in Mumbai restaurant