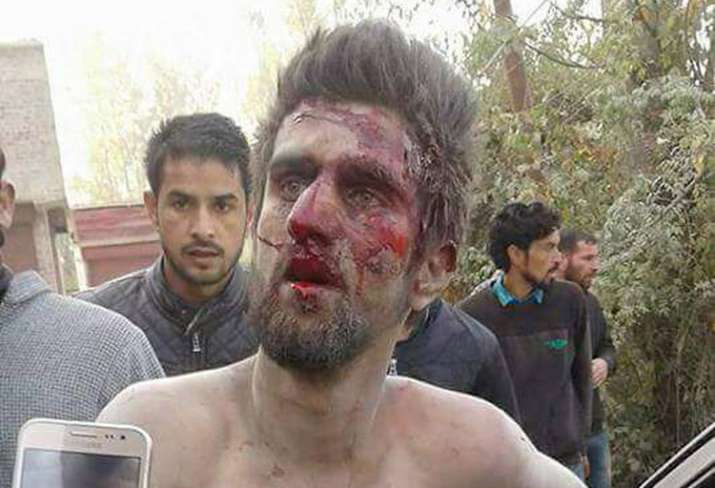 Police in Sopore area of the Baramulla district of Jammu and Kashmir today rescued a "mentally challenged" man from a mob which was tried to immolate him and run him over with a tractor on suspicion of being a braid chopper. 
Police received information that an alleged "braid-chopper" was nabbed by locals in the Fruit Mandi area of Sopore, 52 kms from here, a police spokesman said. When the police team arrived at the spot, they found the mob beating Wasim Ahmad Tantray "ruthlessly".
"Immediately, a police party rushed to spot and found that a mob was beating one person ruthlessly. The miscreants had also burnt some grass and were trying to set the person ablaze. Some miscreants were trying to run a tractor over him," the spokesman said. 
The victim was rescued by the police team, he said, adding Tantray is "reportedly mentally challenged". 
"Tantray was immediately rushed to a hospital in Sopore. As the condition of the injured is stated to be critical, he was referred to a hospital in Srinagar," he said. 
The spokesman said police have registered an FIR and identified those involved in the incident. 
More than 130 braid-chopping incidents have been reported from various parts of Kashmir over the past one month but police has so far failed to make any arrest. 
Special investigation teams have been set up to nab those involved in braid chopping, which has created fear psychosis among the people, especially the women folk. 
The police have announced a reward of Rs 6 lakh for information leading to arrest of braid choppers.
(With agencies)