Follow us on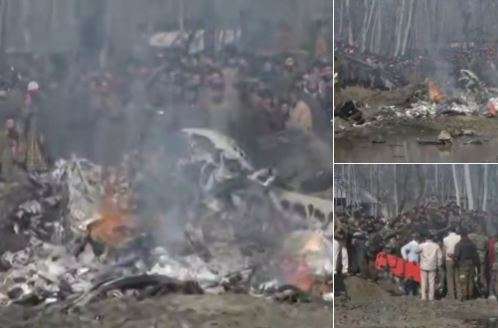 News agency ANI has reported that the aircraft which crashed in Jammu and Kashmir's Budgam district was not a MiG-21 fighter jet as earlier reported, but an Indian Air Force Mi-17 transport chopper. Officials have found two bodies from the crash site.
There has been no official confirmation yet on the cause of the crash.
The SSP of Budgam, who reached the crash site, said: "IAF's technical team will arrive and ascertain facts. Till now, we have found two bodies."
It was first reported that an IAF MiG-21 jet crashed in an open field near Garend Kalaan village in Budgam at 10.05 am, the officials said.
However, soon after ANI confirmed that the it was a transport helicopter and not a fighter jet. 
The identity of the deceased persons could not be confirmed immediately, official said. 
Meanwhile, in a separate incident, Pakistani fighter jets on Wednesday violated Indian air space in Jammu and Kashmir's Poonch and Nowshera sectors but were pushed back by Indian aircraft, senior officials said.
The Pakistani jets dropped bombs while returning, officials said. There were no immediate reports of any casualties or damage.
"The jets entered Indian air space over Nowshera and Poonch sectors this morning," officials said.
They were immediately pushed back by Indian jets on air patrol. 
According to officials, Srinagar, Jammu and Leh airports have been closed for civilian flights.