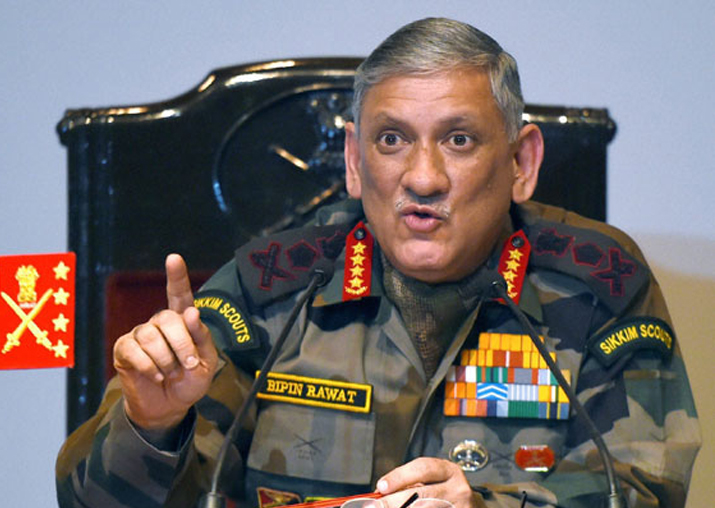 Indian Army Chief general Bipin Rawat has triggered a row with his remark that Maulana Badruddin Ajmal's All India United Democratic Front (AIUDF) in Assam has grown in a faster time-frame than the BJP has grown over the years.
"I don't think you can now change the population dynamics of this area. If it was five districts to eight to nine… the inversion has taken place, whichever be the government," the Army Chief said while addressing North East Region of India Bridging Gaps and Securing Borders Summit in New Delhi on Wednesday.
"There is a party called AIUDF, they have grown in a faster time-frame than the BJP has grown over the years. When we talk of Jan Sangh with two Members of Parliament and where they have reached, AIUDF is moving at a faster pace in the state of Assam. Finally, what will be the state of Assam, we will have to take a call," he added.
The AIUDF was launched in 2005 by Maulana Badruddin Ajmal. The party has gained massive support from Muslims in Assam. The AIUDF has three 3 in the Lok Sabha and 13 MLAs in the Assam Assembly.
He further said that Pakistan and China are behind illegal immigration in the northeast.
"Migration from Bangladesh is due to two reasons. One, they are running out of space. Large areas get flooded during the monsoon and they have constricted area to stay. So, people will continue coming into our place," the Army Chief said.
"The other issue is a planned immigration that is taking place because of our western neighbour (Pakistan). They will always try and ensure that this area is taken over through proxy warfare. This proxy game is being very well played by our western neighbour and supported by our northern neighbour (China)," he opined.
Meanwhile, AIMIM leader Asaduddin Owaisi said that it is not the job of the Army Chief to comment on political parties in a democracy.
"What, the Army Chief should not interfere in political matters it is not his work to comment on the rise of a political party, democracy and the Constitution allows it and Army will always work under an elected civilian leadership," Owaisi tweeted.
Watch: Army Chief addressing North East Region of India Bridging Gaps and Securing Borders Summit in New Delhi on Wednesday
https://www.youtube.com/watch?v=Eh7jMElOLgQ&feature=youtu.be